Aesthetcis and efficacy in the details
Updated: Mar 01, 2021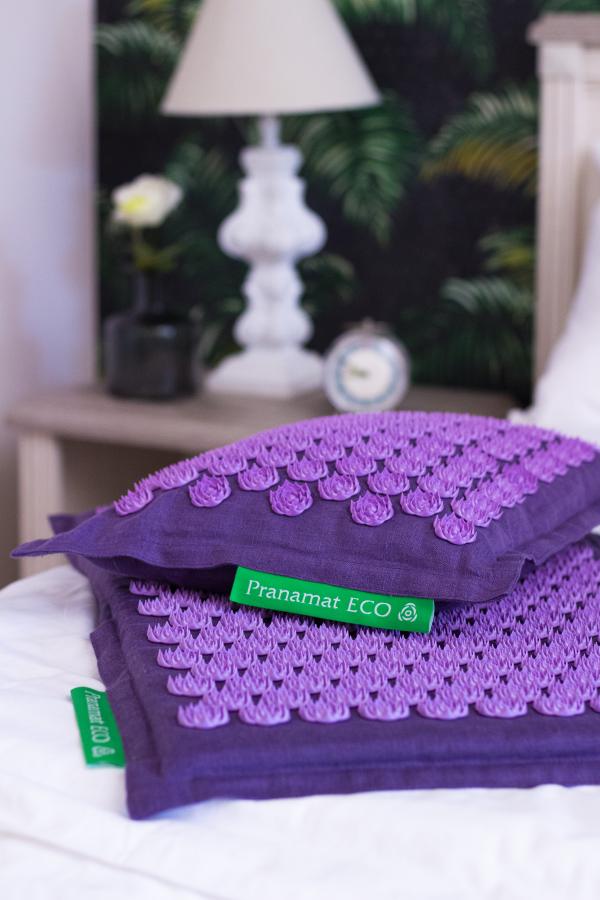 The lotus-shaped spikes are our trademark – they symbolize long life, health, honor, beauty and happiness. Each lotus flower is a result of a whole year of work on the final design: the sharpest, properly pressed together and safest lotus flower, inspired by nature itself. It was a challenging journey crowned with success, which was confirmed by the results of clinical trials co-funded by the European Union as well as the satisfaction of our customers.

To create Pranamat ECO lotus-shaped spikes we use top quality hypoallergenic HIPS (High Impact Polystyrene) plastic, which is durable and has a high thermal resistance level. This type of plastic is mainly used in the production of toys, surgical tools and food packaging. Just like the other parts of Pranamat ECO, our lotus spikes are OEKO-Tex certified, which means that they are non-toxic and safe for direct contact with human skin.

Each lotus flower has 25 sharp petals or massage points. The Pranamat ECO mat has 221 flowers, the Pranamat ECO pillow and Mini each have 95 flowers, so a 3-piece set has 411 lotus flowers in total. If we multiply this number by the number of petals, we get 10 275 spikes that press into your skin during the massage with Pranamat ECO, stimulating biologically active pressure points, improving blood and lymph circulation and initiating the body's recovery processes.

We wouldn't be true to ourselves if we didn't look for the most ecological and safe solutions for you: instead of being stuck to Pranamat ECO with glue, our lotus flowers are welded to a linen cover, so you don't have to worry about toxic residues coming into contact with your skin.

Thanks to its beautiful design, natural and hypoallergenic top quality materials and clinically proven benefits, Pranamat ECO is #1 massage set in the world!