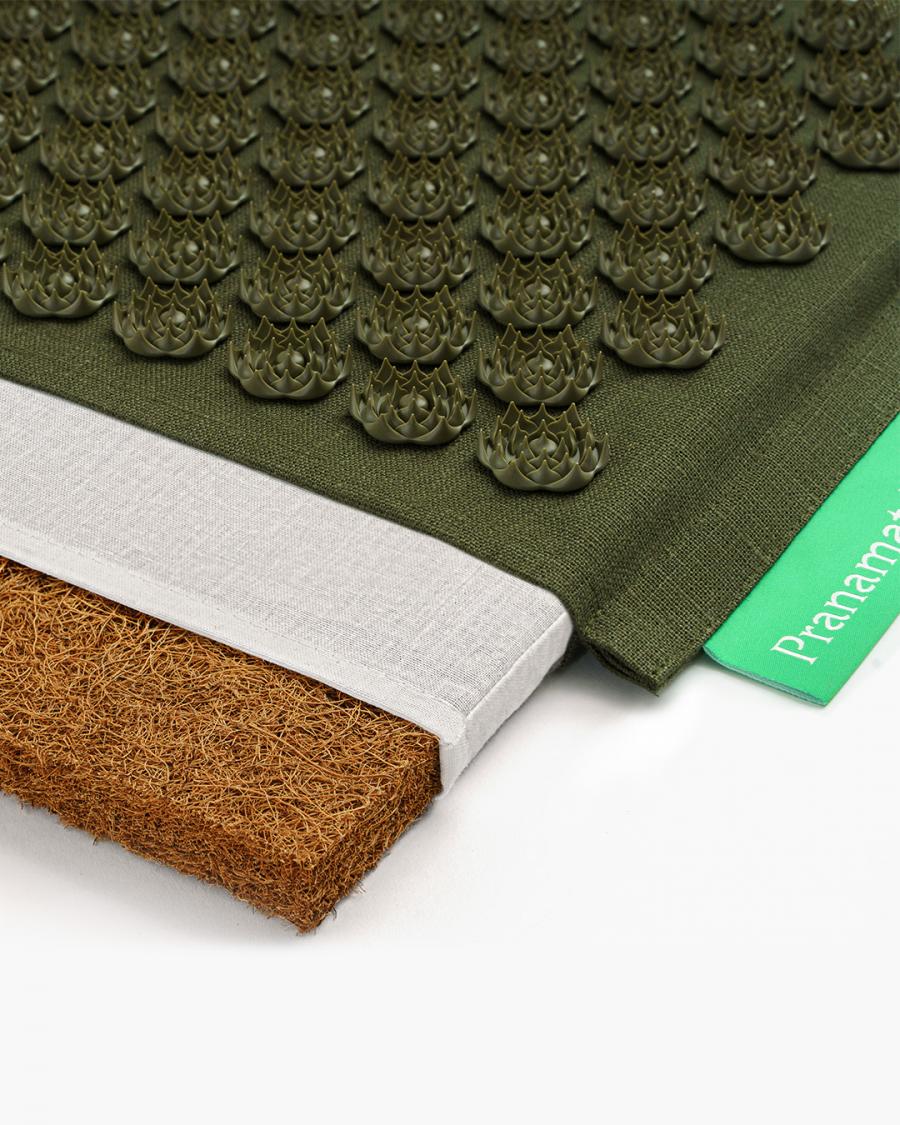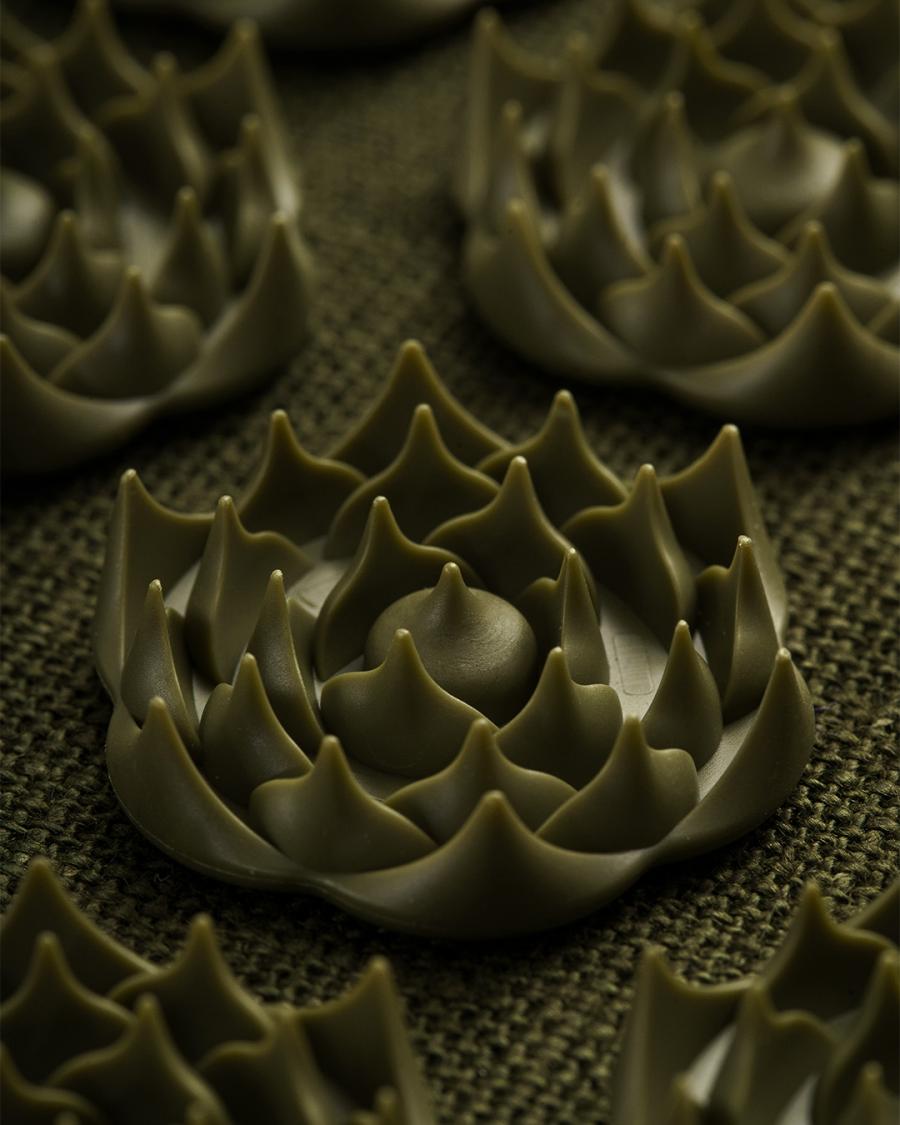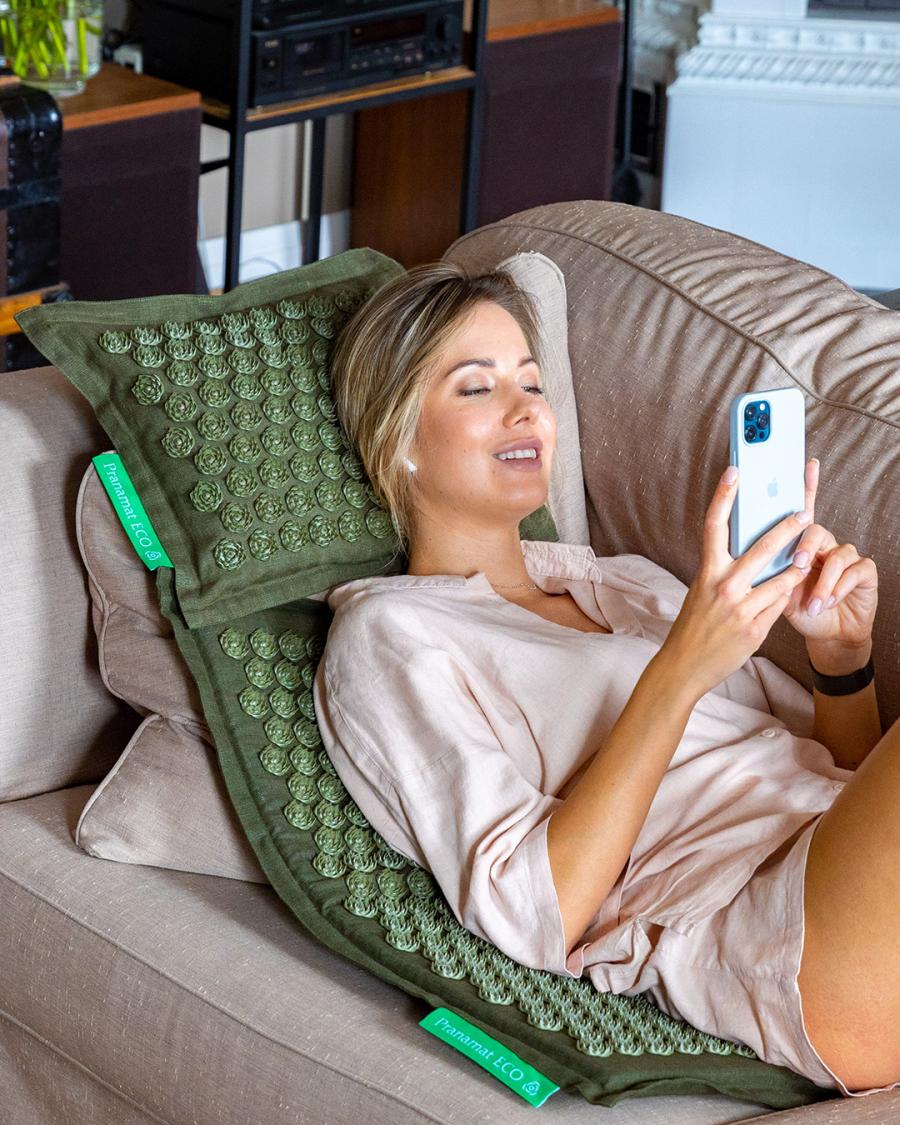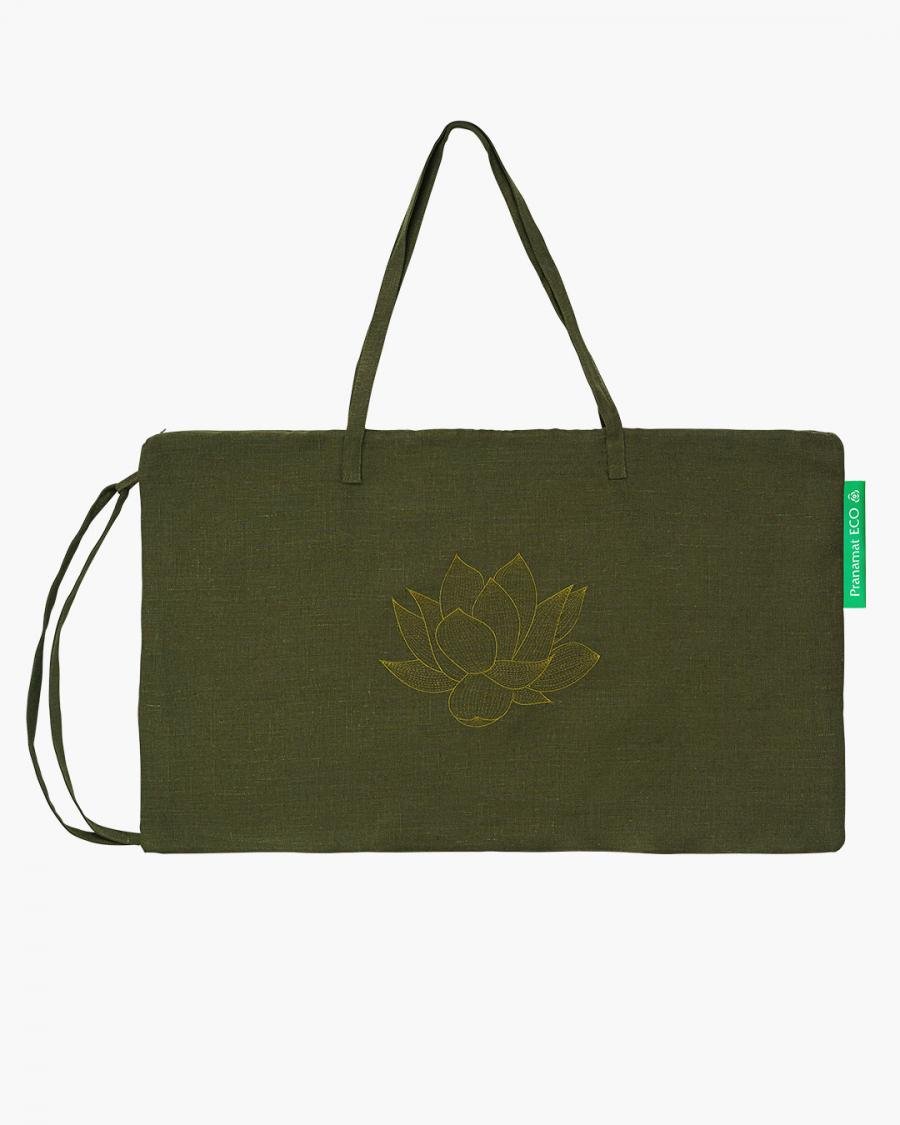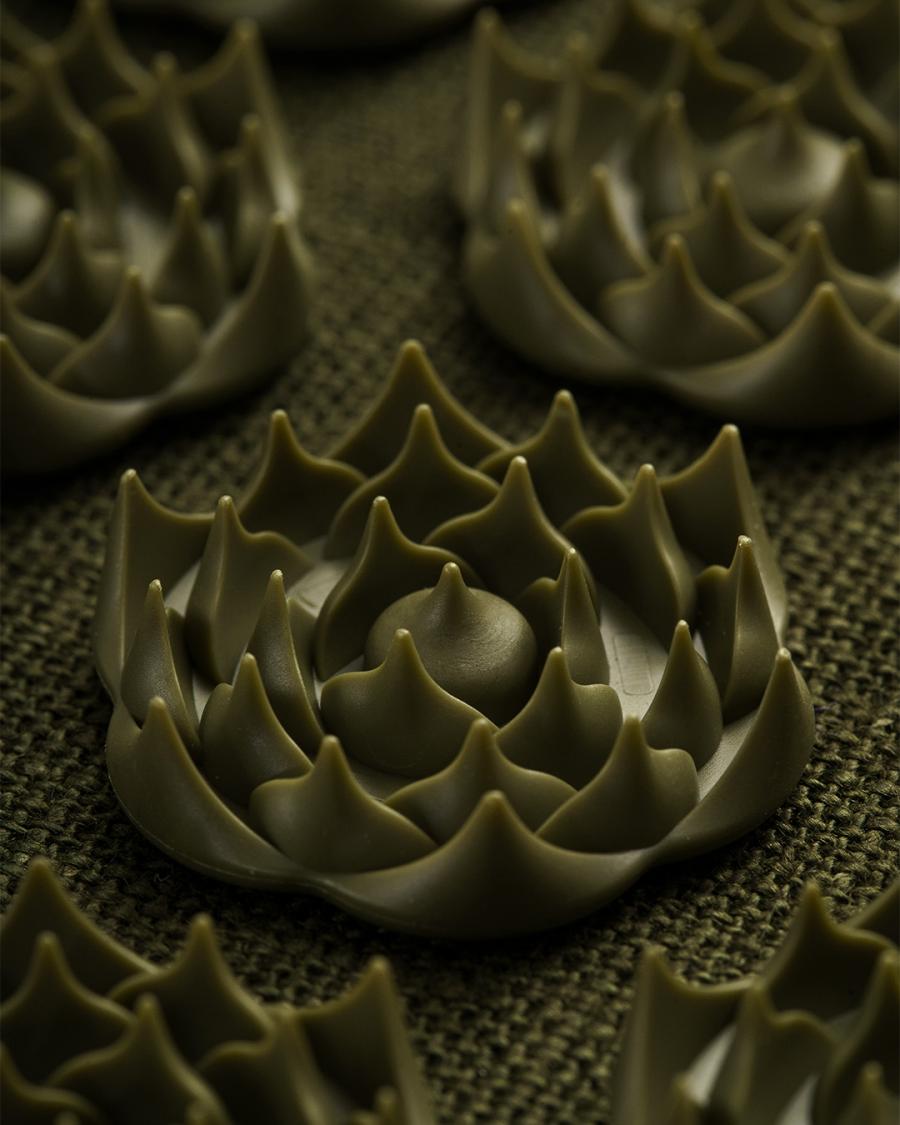 Basic Massage Set + Bag
Mat + Pillow + Big Bag
The lowest price of the product in the period of 30 days: $370
| Product | Size |
| --- | --- |
| Pranamat ECO | 28.7 × 17.7 in (73 × 45 cm) |
| PranaPillow | 13.38 x 17.72 in (34 × 45 cm) |
| Pranamat ECO Big Bag | 29.13 x 17.32 x 0.39 in (74 × 44 × 1 cm) |
Cover: 100% natural linen
Lotus-flower massagers: HIPS plastic. Safe for health also used in food packaging and toys.
Pillow Filler: 100% natural buckwheat hulls
Filler cover: 100% cotton
Pillow: 95 lotus-flower massagers with 25 petals each
Mat: 221 lotus-flower massagers with 25 petals each
Lotus-flower massagers: HIPS plastic. Safe for health also used in food packaging and toys.
Big Bag: 100% Untreated Linen
Avoid drying your PRANAMAT ECO in direct sunlight, otherwise the beautiful bright hue of your massage set will fade away.
Store your PRANAMAT ECO flat in the Big Bag, hang it in your closet on a hanger or put it under the bed or in a drawer laid flat.
Please do not put your PRANAMAT ECO in the washing machine as it doesn't like it.
Keep your precious PRANAMAT ECO away from moisture, dust, dirt, kids, pets and direct sunlight.
You can periodically sprinkle the lotus spikes with a mild disinfectant between washes.
Please don't fold the mat in half as this may damage the lotus spikes. We recommend storing flat.
Handwash the covers in a mild detergent.