How to use your Pranamat ECO
6 steps towards wellness
It takes just 20 minutes to feel the positive changes to your wellbeing. Consistency is key. Let's get started!
Back massage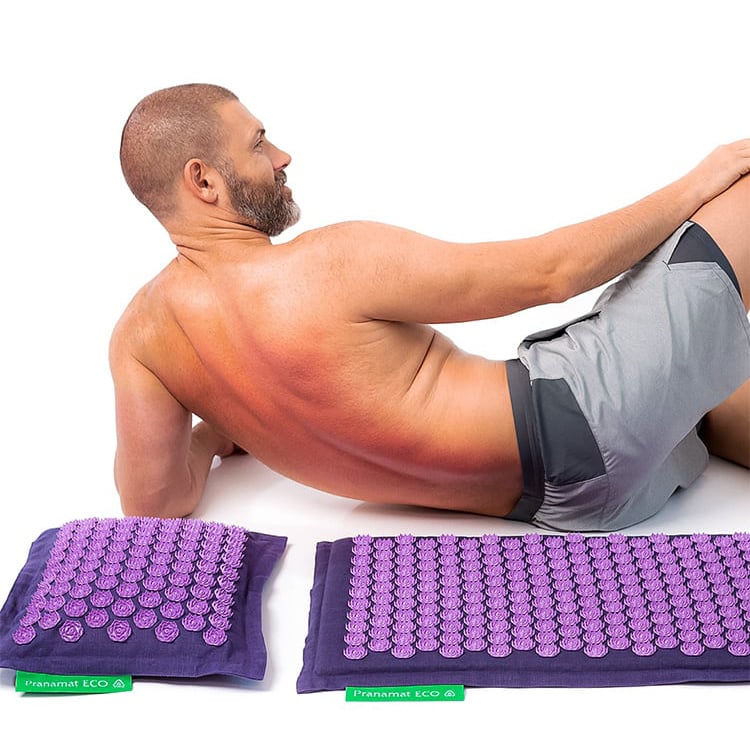 We recommend starting with a Pranamat ECO classic back massage. It will relieve pain and other unpleasant sensations, as well as help minimize stress and improve your mood. Place your Pranamat ECO Massage Set on a bed, a sofa or the floor. Slowly lay down on your Pranamat ECO so that the Pillow sits under your head, neck and shoulders, while the Pranamat ECO Mat covers your whole back.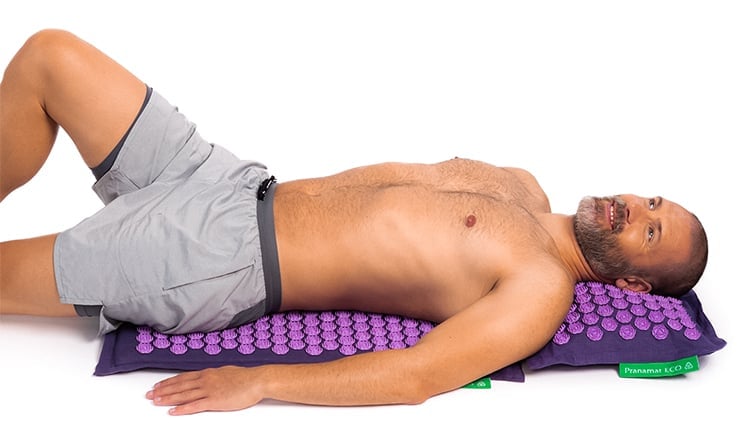 Do the massage lotuses look too sharp to you? Wear a thin T-shirt during your massage! Once you get used to the feeling, try to gradually expose your back by moving the T-shirt up. For foot massage you can wear thin socks, and for thigh massage – leggings.
Lower back massage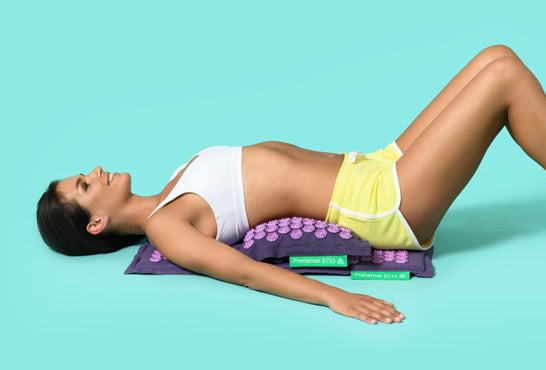 Place your Mat on the floor or on the bed. Put the Pillow on top of the mat. Take off your shirt and gently lay down, so that the pillow adjusts to the curve of your back.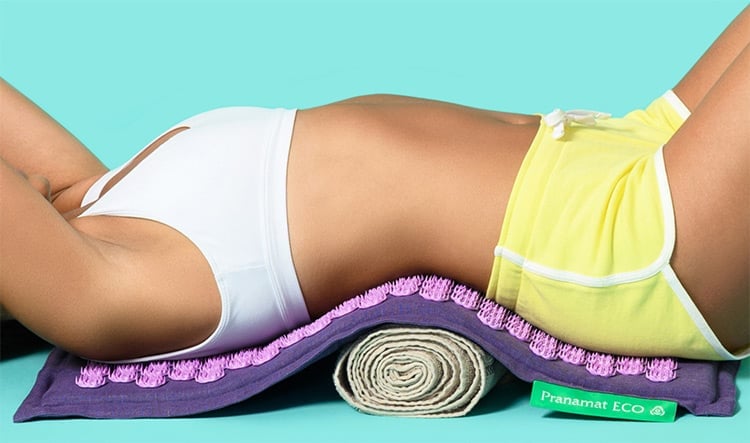 If you don't already have a Pranamat ECO Pillow, you can put a rolled-up towel under the Mat. Or you can bend your legs and hug them to your chest. This will help press your lower back more firmly against the Mat.
Neck massage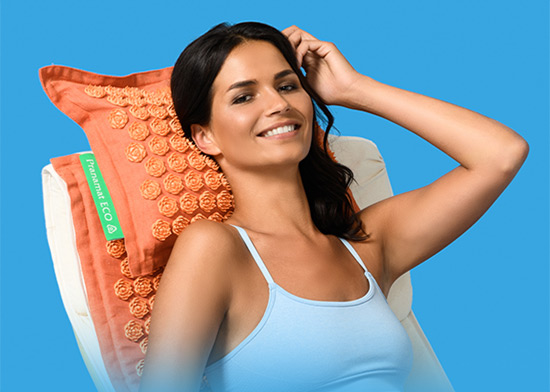 Do you dream of someone regularly massaging your neck and shoulders? With the Pranamat ECO Pillow, a neck rub is always at hand. Simply place the Pillow under the nape of your neck, so that the Pillow's lower part reaches the top of the shoulder area. You will only need 20 minutes of neck massage a day to feel the benefits. Pranamat ECO Pillow and Mini mat are quite portable and it's very easy to take them with you to work or on a holiday.
Tummy massage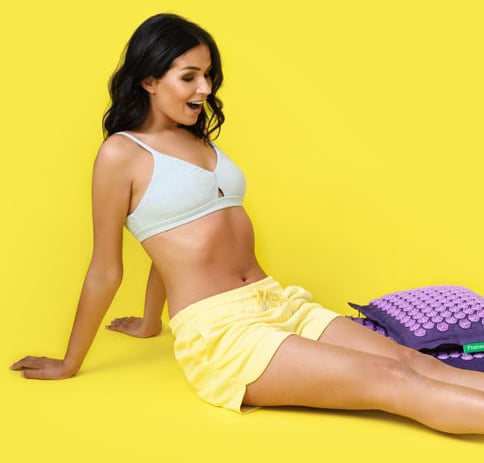 You can also use Pranamat ECO on your tummy. This type of massage promotes additional blood flow to the skin, which helps to keep it toned. It also helps reduce cramps and bloating. You will need only 5-15 minutes a day. During the massage session you can listen to music or keep up online.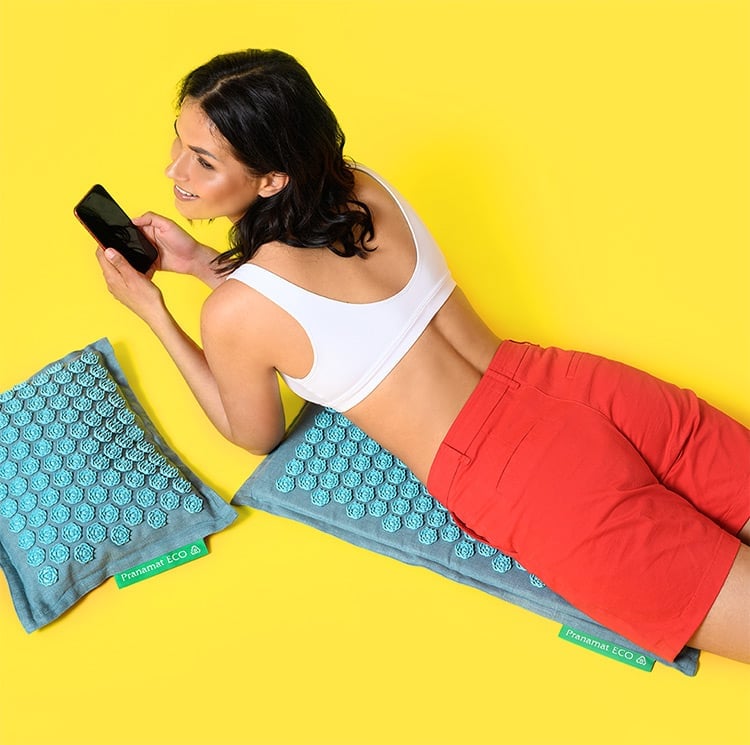 Palm and foot massage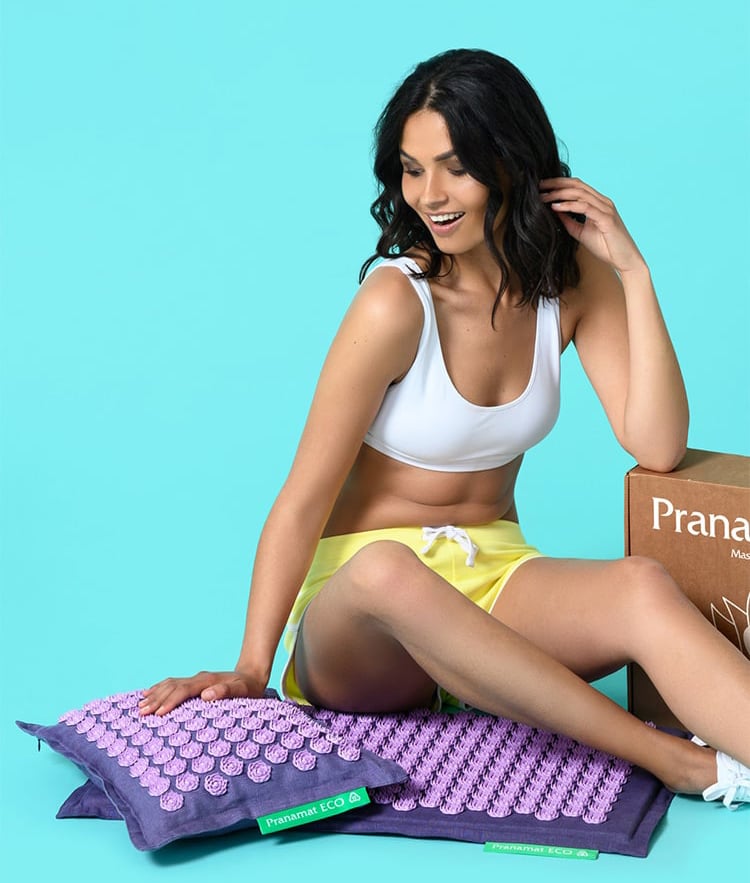 Addicted to those lotus spikes? We get it. Foot massage can boost your energy levels within minutes. We recommend trying it in the morning. You can sit in a chair and place your Pranamat ECO Mini on the floor. Then gently press your feet into the lotuses. You can also simply stand on your Pranamat ECO. 5 minutes is enough to get a boost of energy and get rid of stress. Many prefer to have foot massage with socks on for the first time. For hand massage simply press your palms into your Pranamat ECO whenever you need a mental re-set. Many people keep the Mini next to their computer, so they can relieve stress whenever they feel the need.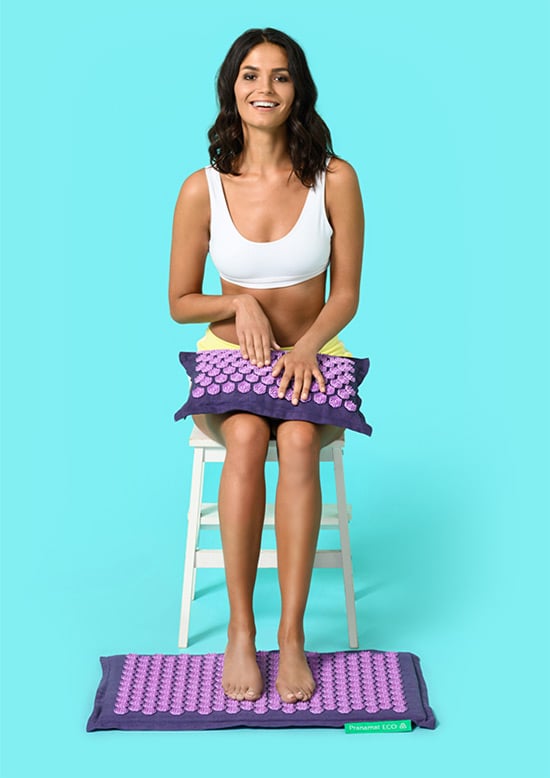 Massage for toning the skin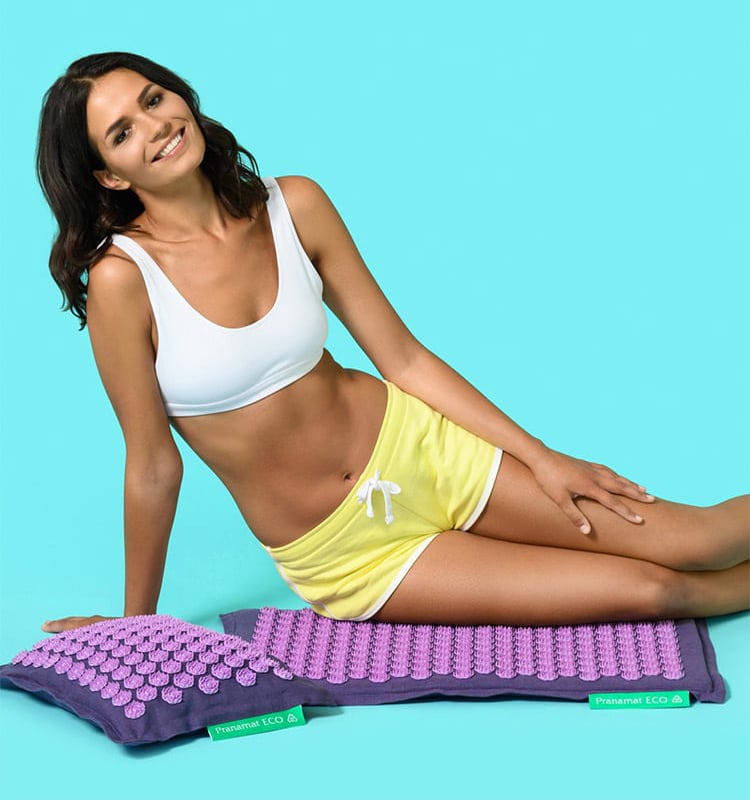 Pranamat ECO can be used for skin toning, on the thighs, butt and elsewhere! The most important bit is to find a comfortable position. Read a book or go on your phone so the time passes faster. A lot of our customers use their Pranamat ECO like this after training. Have a shower and straighten your legs on the Mat, you can put the Pillow under the place where your knees bend to have better support and contact. Have a massage for 15 minutes.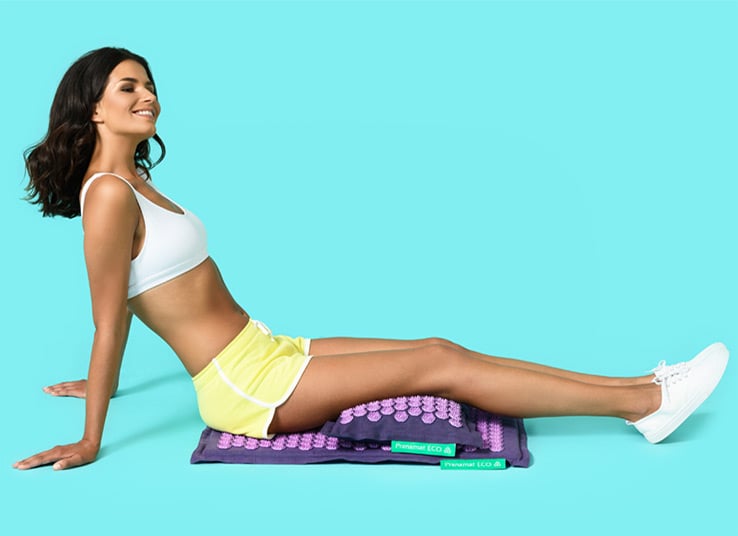 Pranamat ECO will last you for many years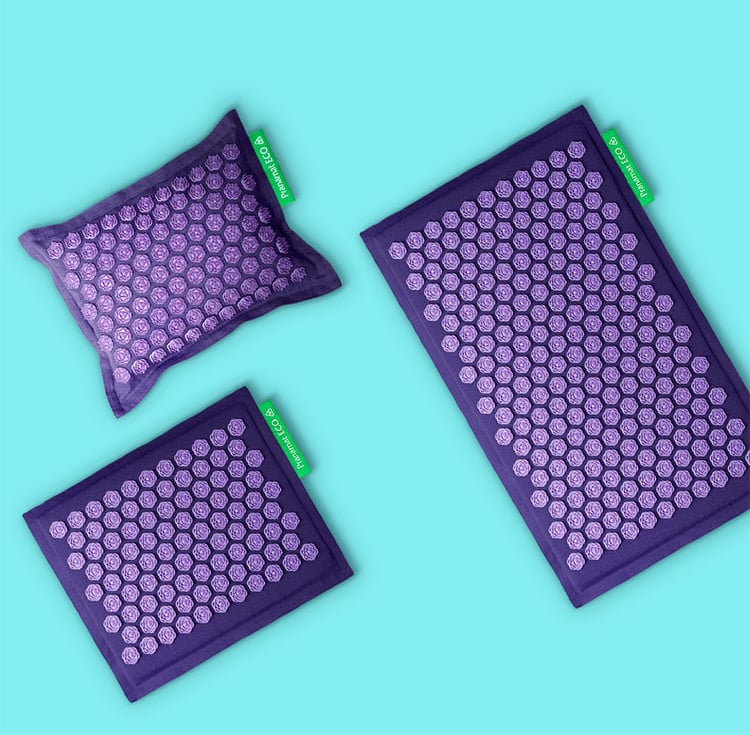 General usage terms
The Pranamat ECO massage Set is hand-crafted from the highest-quality EU certified sustainable materials and, if used correctly, will last you a very long time. It's protected under warranty for five years.
Keep your Pranamat ECO in a dry place, away from direct sunlight.
Hand-wash the cover in cool water. First remove the inner filler, which mustn't get wet.
Use a soft brush to clean the lotuses. You can use any environmentally friendly fabric detergent or disinfectant.
To avoid damaging the lotuses, do not store your Massage Set with the spikes facing a hard surface, don't put heavy objects on it and don't step on the Mat or Pillow wearing shoes, do not sit on your Pranamat ECO in jeans or clothes made from thick fabric.
Pranamat ECO will easily fit into your lifestyle and improve your quality of life