This brand was going green when Greta Thumberg was still in disposable diapers.
The Pranamat ECO brand has long understood "wellness" to be holistic and include personal wellness, wellness of planet and wellness of conscience.
Most household names have had to claw back their reputations after being embarrassed on the global stage for their bone-chilling environmental impact. Think VW being caught in a lie about their emission standards. Or Nestle trying to burn the evidence of its excess plastic waste to offset its poor waste management.
The hesitant "erm, are you supposed to be doing this?" of millennials has turned into a torrent of outrage from gen-Zs who are simply not willing to watch their house burn down in front of their eyes.
They are pissed and have a lot of questions. And it's only brands who have built sustainability into every fiber of their being that are able to answer. Brands like Pranamat ECO.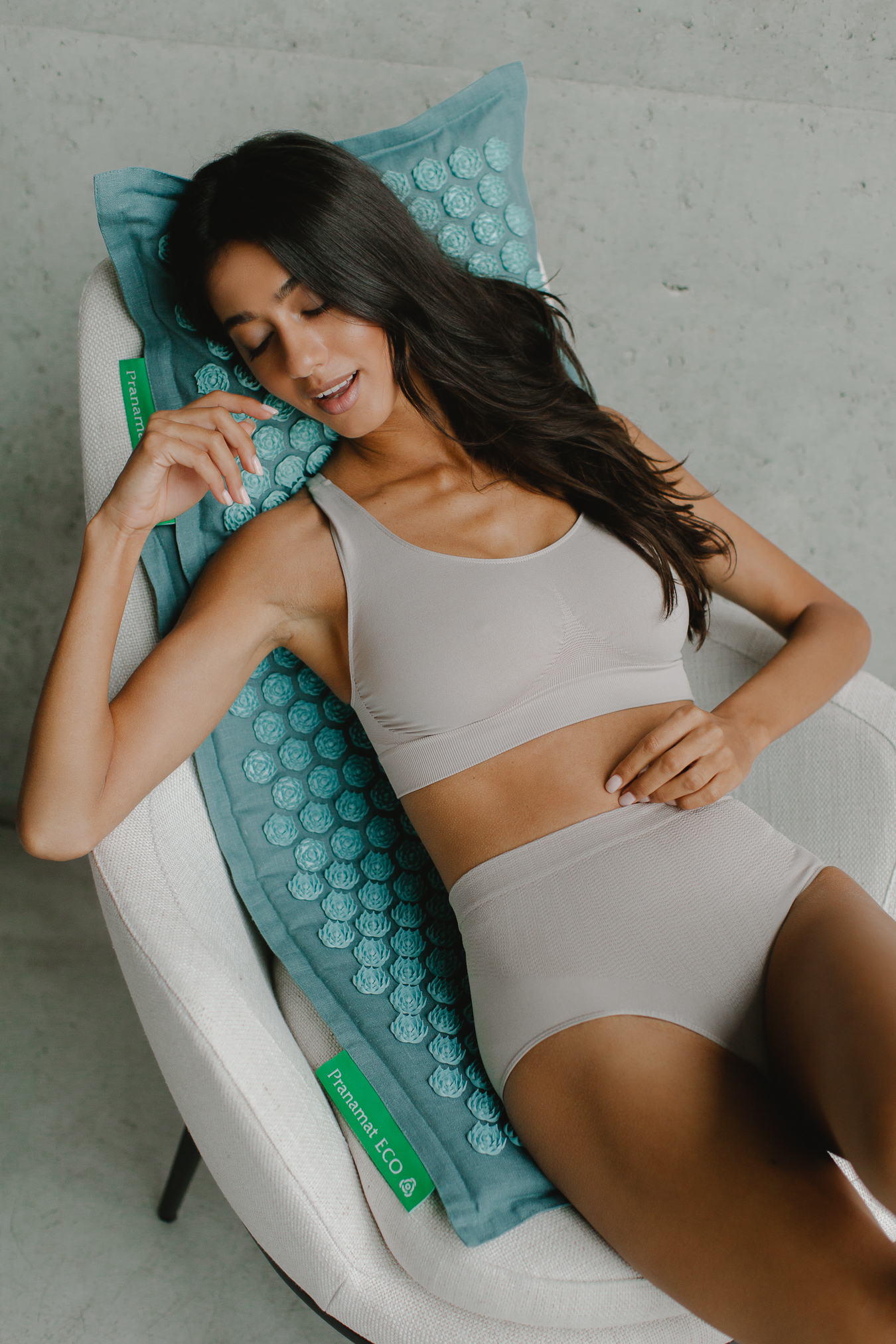 The Pranamat ECO brand starts with personal wellness. The two million people who use their acupressure massage set on a daily basis love and trust this brand to the nth degree. They have combined green technology with clinical science to produce a wellness tool that is proven effective.
People rely on their daily massage to prevent headaches, ease tension and pain, manage stress and anxiety, soothe menstrual cramps, improve mood and happiness, and get a good night's sleep. It works. And it's been independently tested by OEKO-TEX® and certified non-toxic and safe for intensive skin contact.
Wellness of planet means that green blood flows in their green veins. Pranamat ECO offices, labs and workshops are powered using exclusively renewable and clean energy - starting with wind power and now using their own solar panels.
Waste management? Try zero waste. They achieved this goal a year ahead of schedule. Even the office bins are scoured, sorted and appropriately recycled.
Sustainable practices run through everything they do. The Pranamat ECO Mat and Mini Mat are filled with using breathable coconut fiber, and the Pillow is filled with buckwheat hulls that morph to the shape of the neck or lower back. The best material for the job, yes, and also by-products from the food industry.
Their products are encased in sustainable cotton and natural linen - this means they stand the test of time - guaranteed by a five-year warranty. Once it does reach the end of its life, the lotuses are fully recyclable and the rest will simply biodegrade and rejoin the soil.
The signature lotus massage points are totally seamless, rounded and approved by dermatologists. They are formed from HIPS - a fully recyclable material that has a smaller carbon footprint, generates fewer greenhouse gas emissions and supports water conservation.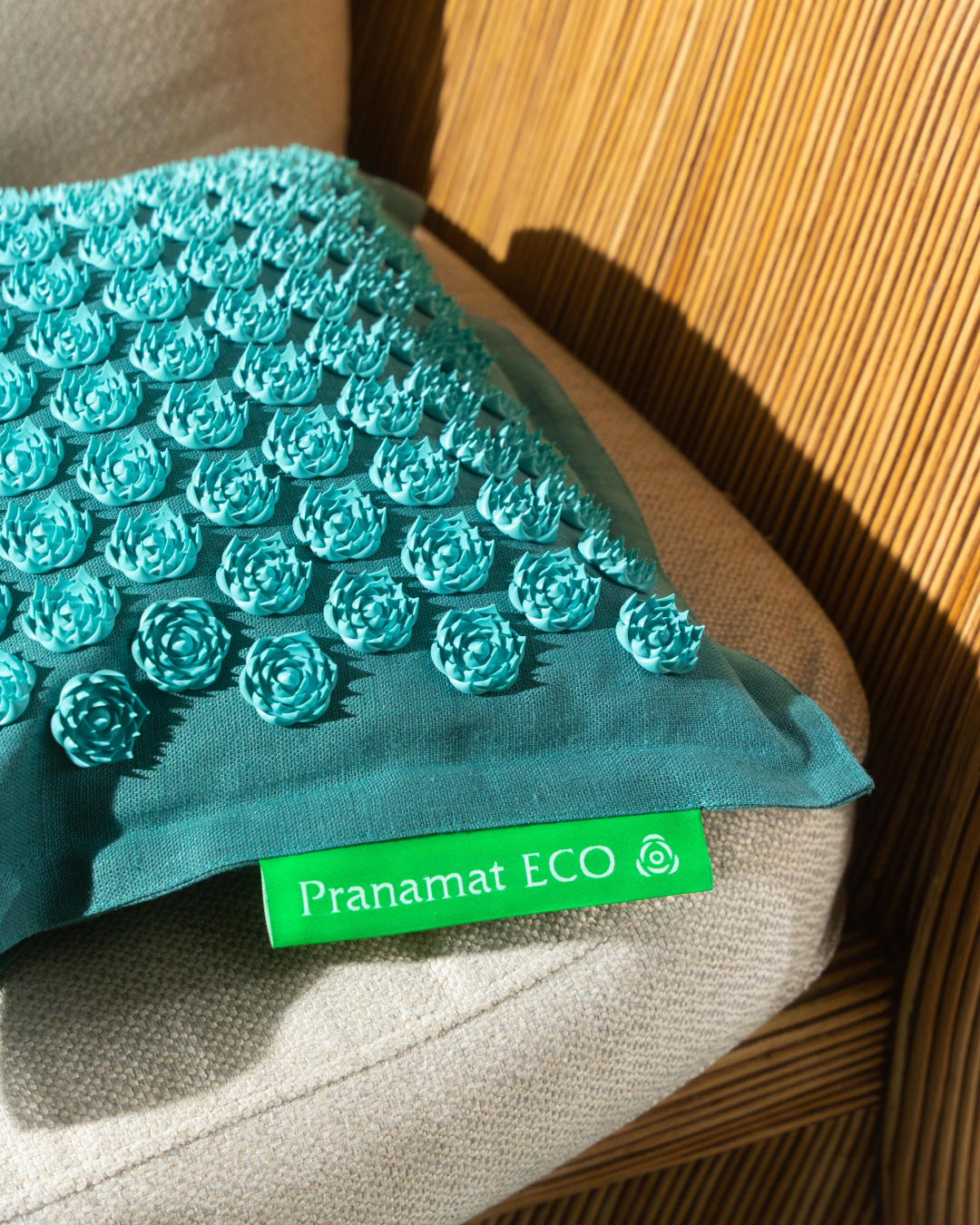 Green manufacturing means wasting nothing, dirtying nothing and creating something life-enhancing. Even the lotuses are attached using a ground-breaking heat-adhesion technique in order to avoid the use of toxic chemical glues.
A few years ago they stripped all the plastic out of their boxes and transitioned to fully sustainable packaging - making sure the box is beautiful enough to be reused too!
But it goes further. The founder of Pranamat ECO also believes in wellness of conscience. This does include the green supply chain, looking after customers and employees, making an A1 product that improves lives. But it also means never doing the dirty.
Every Pranamat ECO is hand-made by their own artisans in their own European workshops. We've all seen "The True Cost" - and know your Pranamat ECO will never be involved in the exploitation or enslavement of people around the world.
No wonder the Pranamat ECO office is full of awards for sustainability, green manufacturing, and having a positive impact on climate change.