Pranamat ECO: Revolutionizing Wellness with Sustainable Acupressure Mats
When VOGUE called Pranamat ECO "a brand that is dedicated to the health and happiness of people and the planet," I finally felt understood.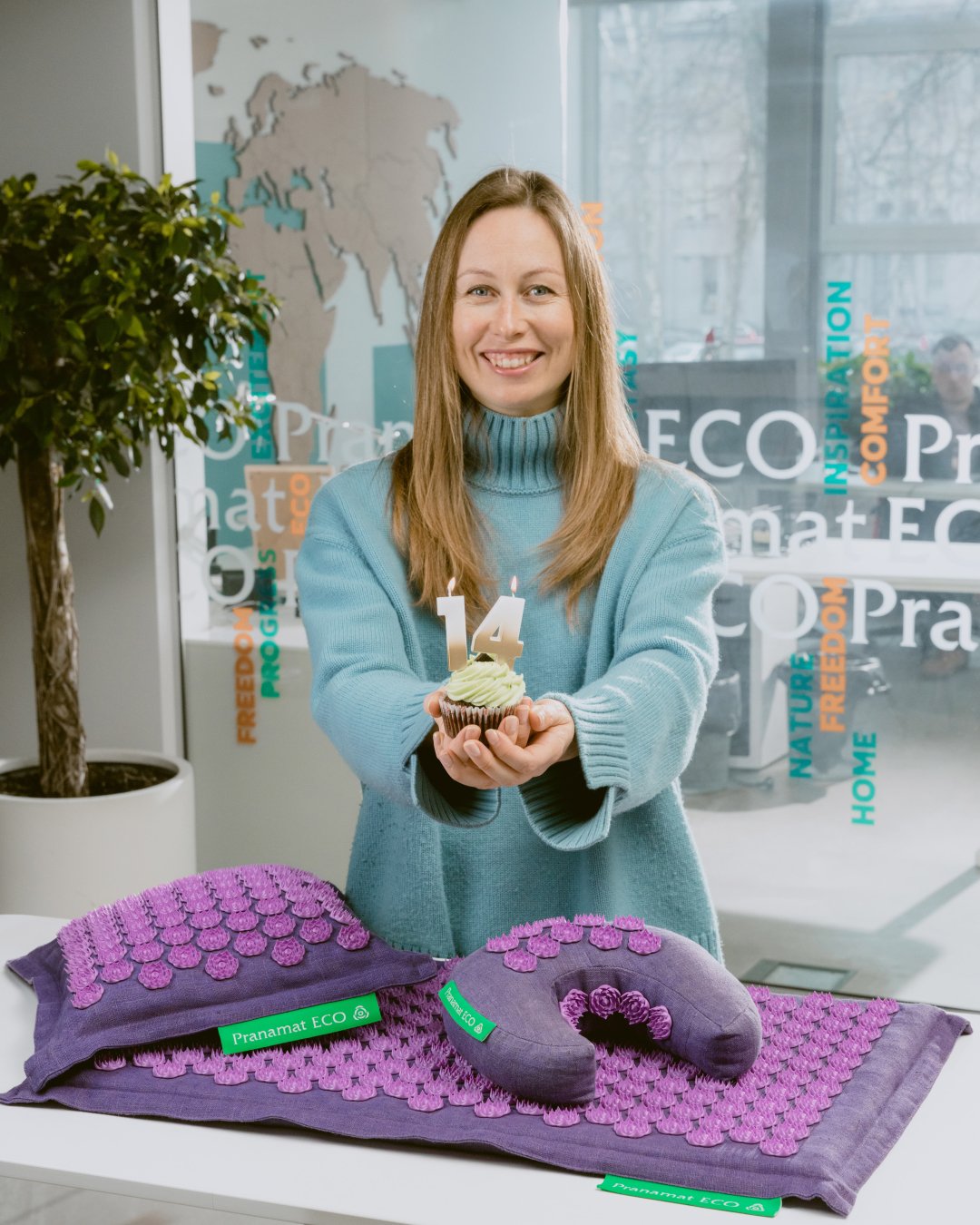 The Birth of a Sustainable Wellness Brand
Pranamat ECO is not just an ordinary wellness brand, it's a revolutionary sustainable acupressure mat brand. Founded by Olga Grigorenko, a visionary Mother and Mathematician, the brand's core values revolve around sustainability and responsibility, all encapsulated in their signature acupressure massage set.
A Vision for Positive Impact
As a conscious Mother, Olga was driven by the desire to calculate the positive impact she could make on the world for the sake of her children's future. This driving force not only gave birth to a viral wellness brand but also inspired an entire generation of wellness aficionados to look deeper into the products they choose.
The Acupressure Massage Set
Pranamat ECO's vision for a truly sustainable and effective wellness product took root fourteen years ago, and since then, it has grown and blossomed exponentially. The heart of this brand lies in its award-winning handcrafted acupressure massage set, a fan-favorite on Instagram and TikTok, captivating people all over the world who proudly show off their bare backs while experiencing the benefits of this unique acupressure mat.
Ethical Manufacturing and Sustainability
What sets Pranamat ECO apart is its unwavering commitment to sustainability and responsible practices. Every Pranamat ECO Acupressure Mat is handcrafted in-house, in Europe, by creative artisans. Unlike many brands that outsource production to overseas sweatshops, Pranamat ECO prioritizes craftsmanship and ethical manufacturing, ensuring that every mat is of the highest quality.
Recognition and Awards
This dedication has earned the brand tens of awards, recognizing its excellence in sustainability and effectiveness. Not only does using Pranamat ECO make you feel good physically, but it also gives you peace of mind knowing that you are supporting an environmentally responsible company with a focus on acupressure wellness.
Contributing to a Greener Future
Beyond their products, Pranamat ECO extends its commitment to sustainability by exclusively powering all offices, workshops, and labs with 100% certified green energy. By choosing their acupressure mat, you become part of a global movement towards a healthier and greener future.
A Promise for Tomorrow
Discover the transformative power of Pranamat ECO's acupressure mat and join the global movement towards a healthier and greener future. Embrace sustainable wellness while promoting both your health and the planet's well-being.