Deep massage at home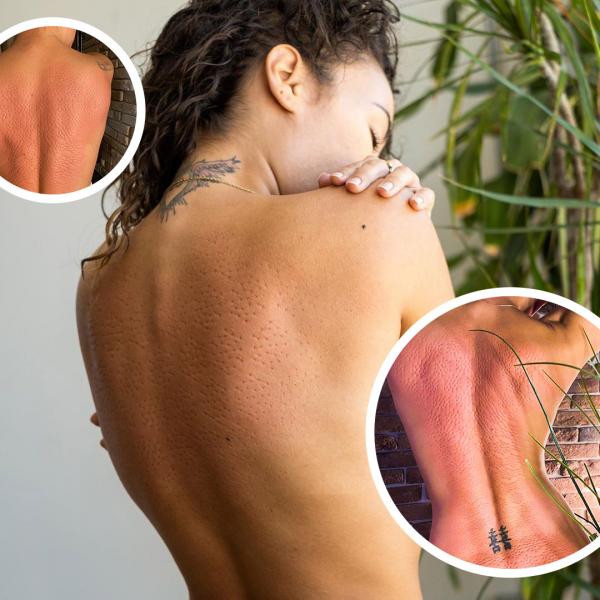 Still not sure if massage with Pranamat ECO is intensive enough? 
Of course, it's difficult to believe when you consider that all you have to do is just lay down.
But check out these red "Pranamat-backs"!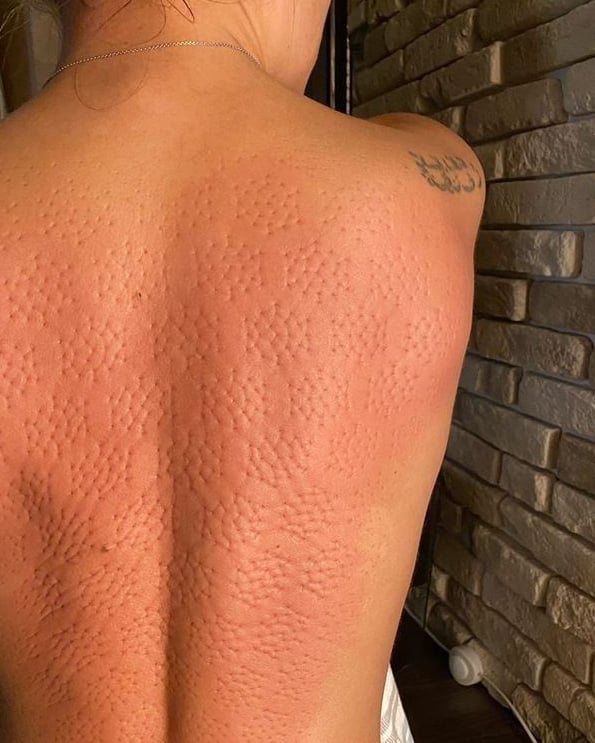 That's after 15 mins on Pranamat ECO! See how deep and evenly all the muscles are massaged!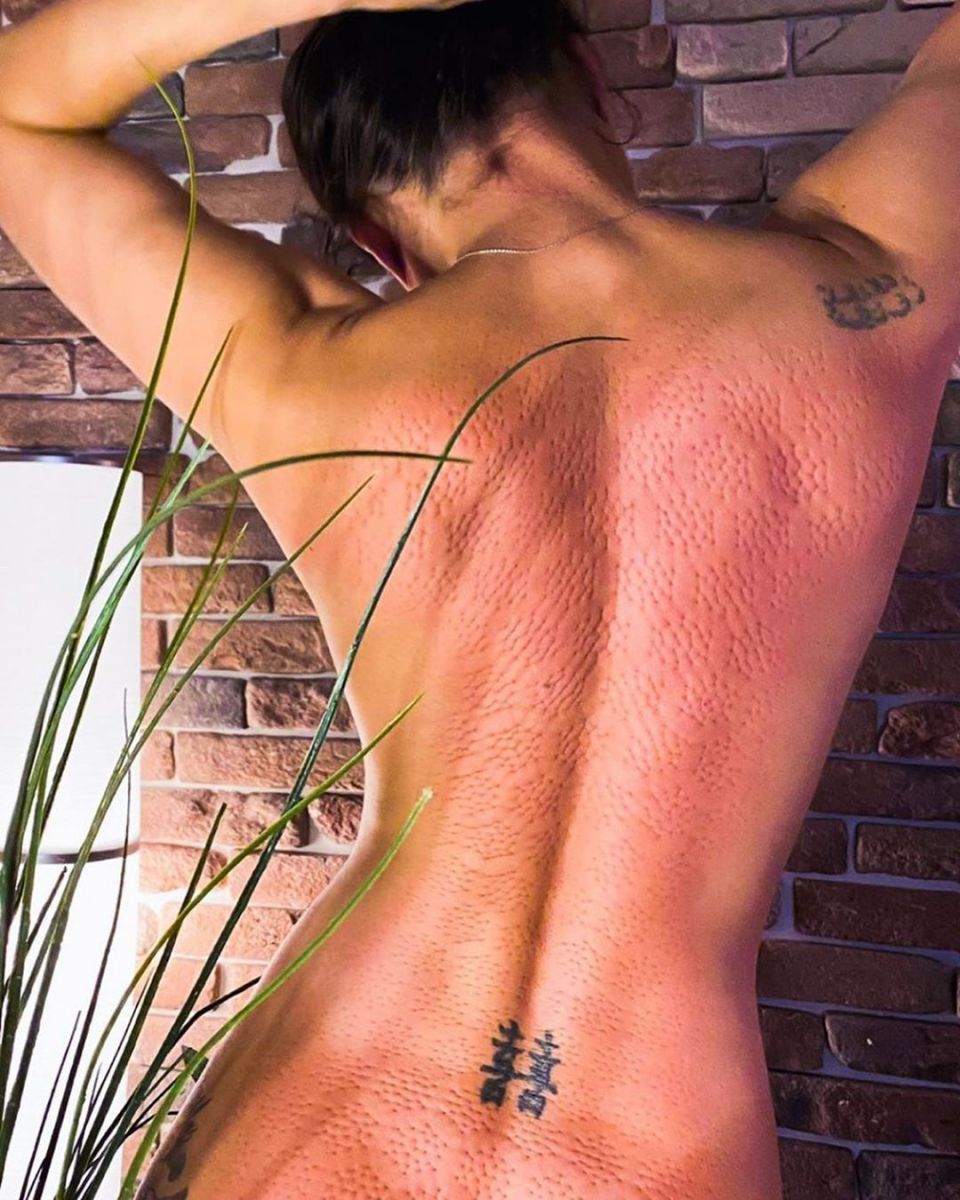 Redness in the skin after a few minutes of massage is the best way to demonstrate the intensity of massage with Pranamat ECO.
The redness appears when the Pranamat ECO lotus spikes are pressed against your skin; your blood flow increases noticeably.
It's as simple as that. So - after a couple of minutes, oxygenated blood flows to the area of massage, heats up the skin and tissue, and the muscles relax.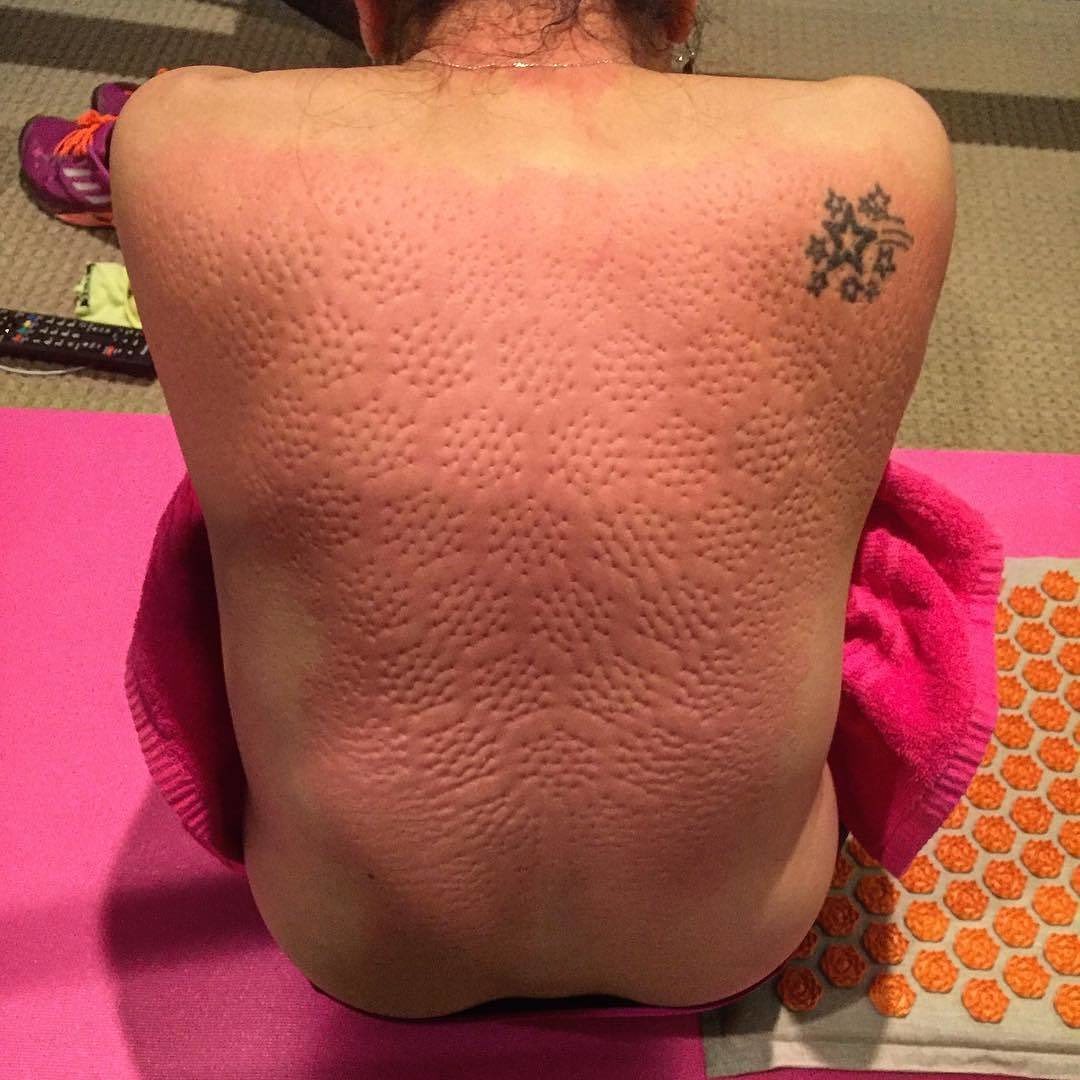 After the first few sessions, you can already feel big improvements. In other words, you feel better, you're free from tension in the muscles of your back, your skin tones up and your mood and energy-levels increase as well!

If you still don't have your own Pranamat ECO Massage Set, it's time to get one today!