HOW-TO? Pranamat ECO acupressure Massage Set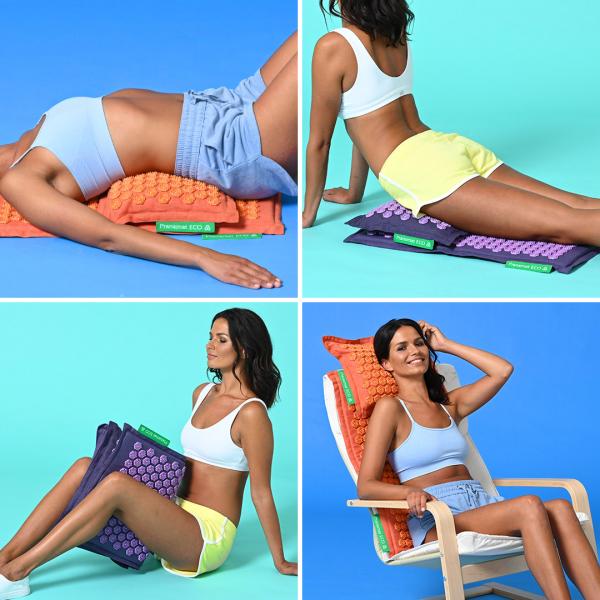 What are the top position to do on a Pranamat ECO Set?
Position 1:
Low back massage to combat stress and relieve muscle tension and spasms.
Position 2 and 3:
Massage of buttocks and thighs to activate circulation and tone the skin.
Position 4:
Back massage to relieve tension, ease discomfort and improve sleep.
It's as simple as that!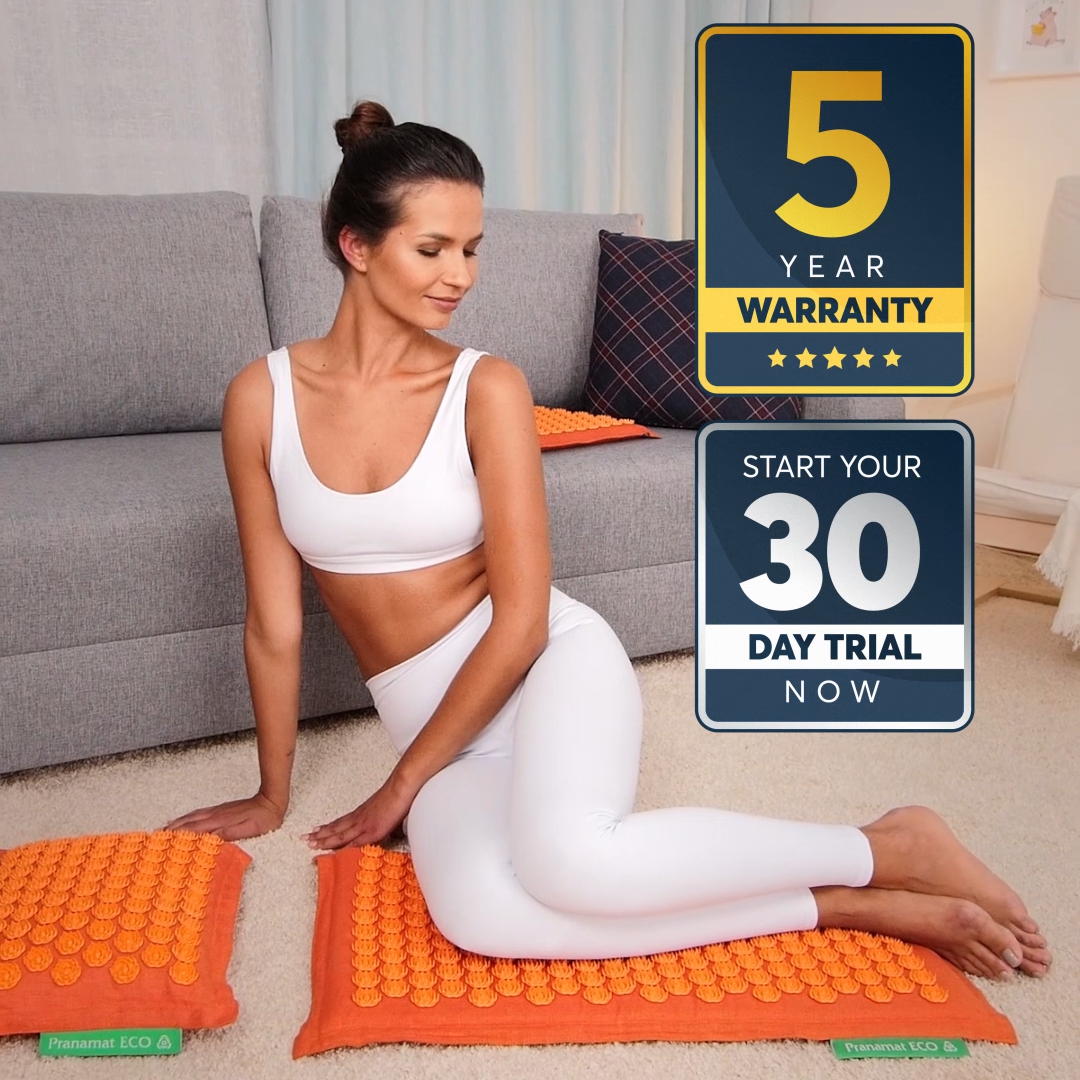 HOW-TO? Pranamat ECO acupressure Massage Set.
1. Put your Pranamat ECO on the floor, bed or couch.
2. Lay down on top of your Pranamat ECO.
Naked is best, but if it feels too intense you can wear a t-shirt the first time.
3. Relax.
The first few minutes are intense. You'll notice a warm tingling sensation of heat running through your whole body. After 20 minutes of massage on Pranamat ECO, you will feel calm and comfortable.
4. Sit up and live your best life.

Pranamat-ers report increased energy, more motivation and greater happiness!

Pranamat ECO is the acupressure massage set that makes it easy to take care of your well-being from the comfort of your own home.

Try massage for just 20 minutes a day. You'll notice how your vitality increases, your quality of life goes up, and you fall into harmony with your inner self and the outside world.