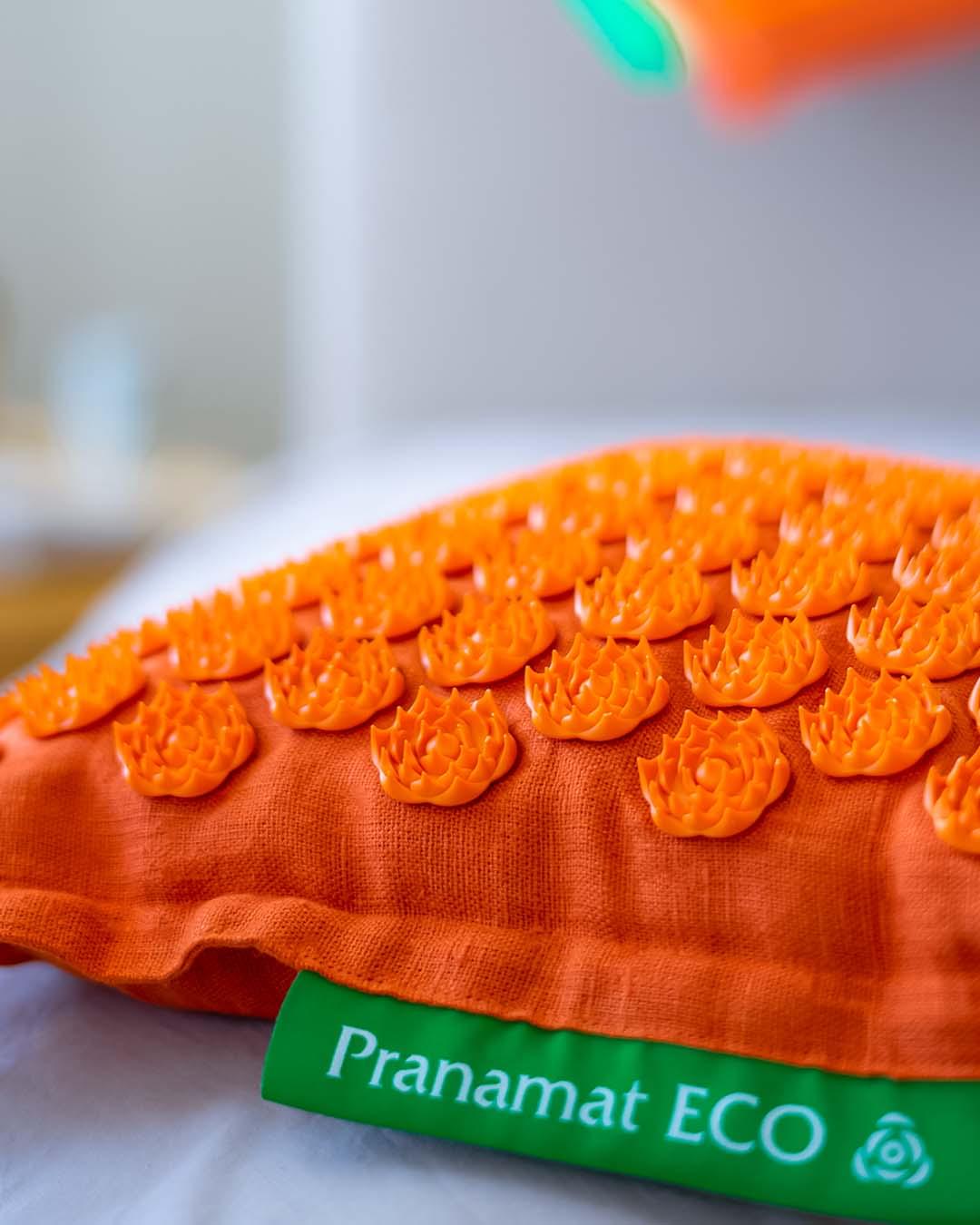 Why is
Pranamat ECO

the most popular massage set in the world?
ECO Materials
All the materials that we use are natural and ethically sourced, made to measure and have passed rigorous quality tests.
Natural Cotton
The cotton cover provides another breathable protective layer for Pranamat ECO.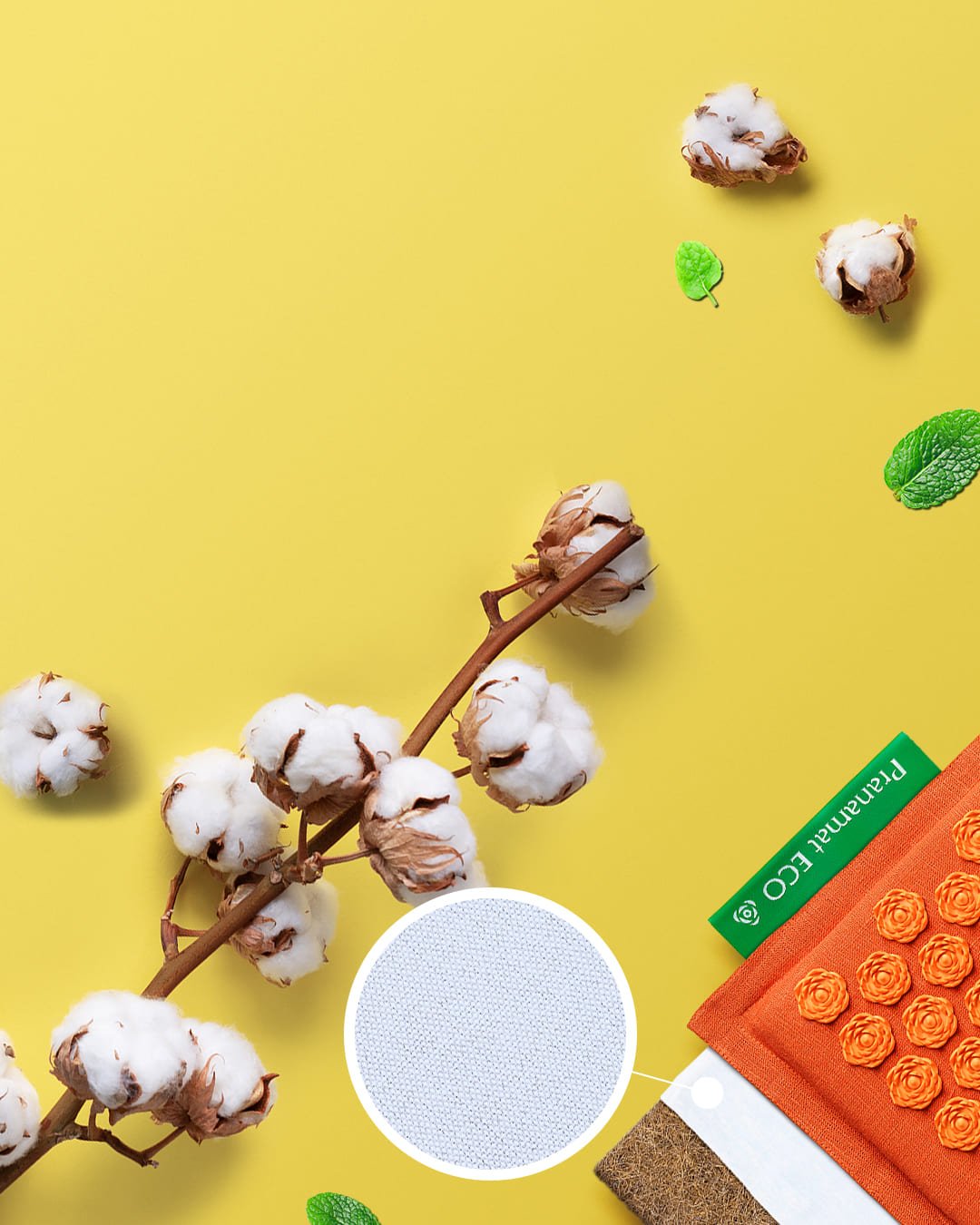 Coconut Fiber
We use coconut fiber as a supportive filler. It's naturally resistant to dust, mold and odor.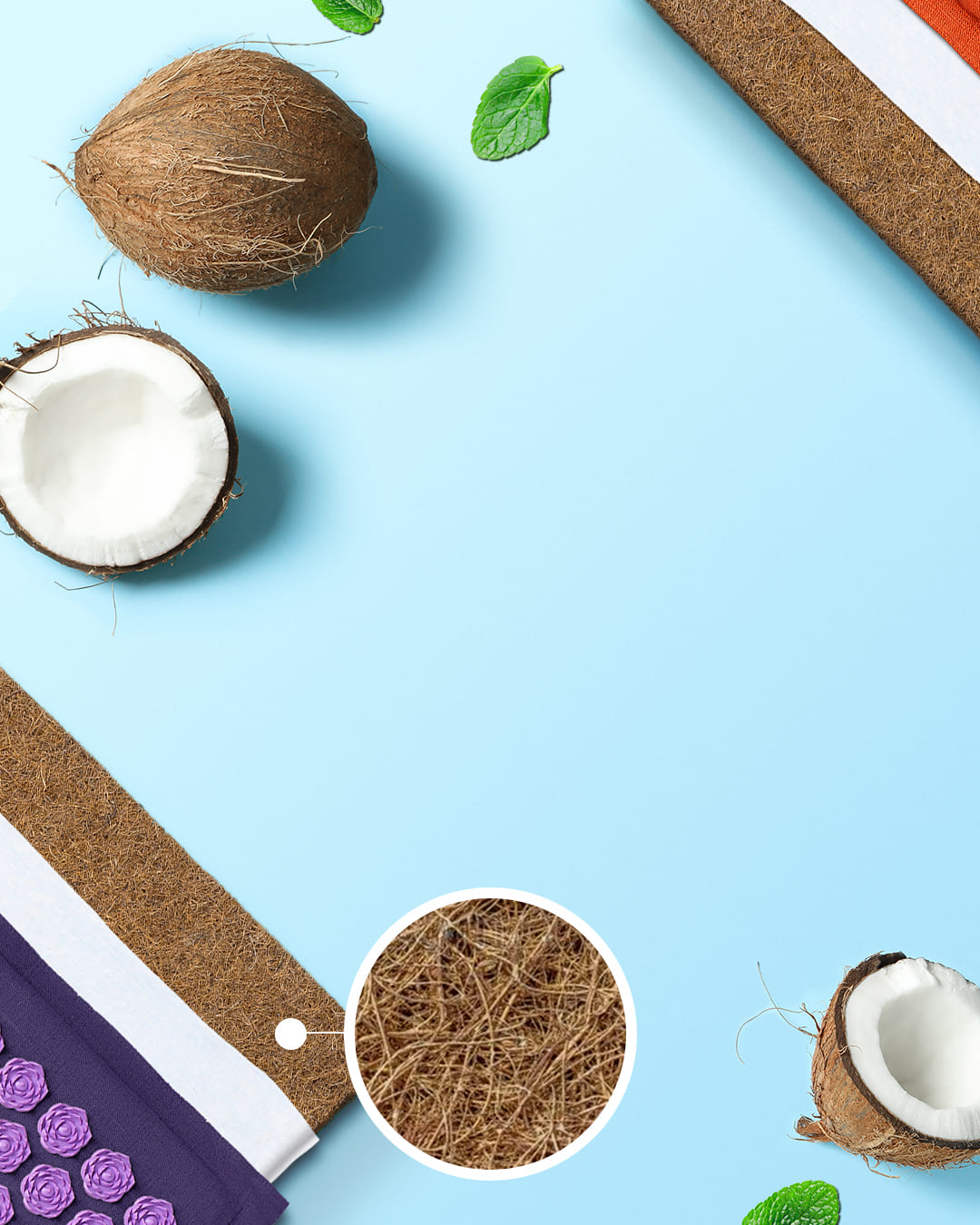 Pure Linen
Our sustainable linen is available in a variety of on-trend hues. The Pranamat ECO colors are produced using bespoke natural dyes.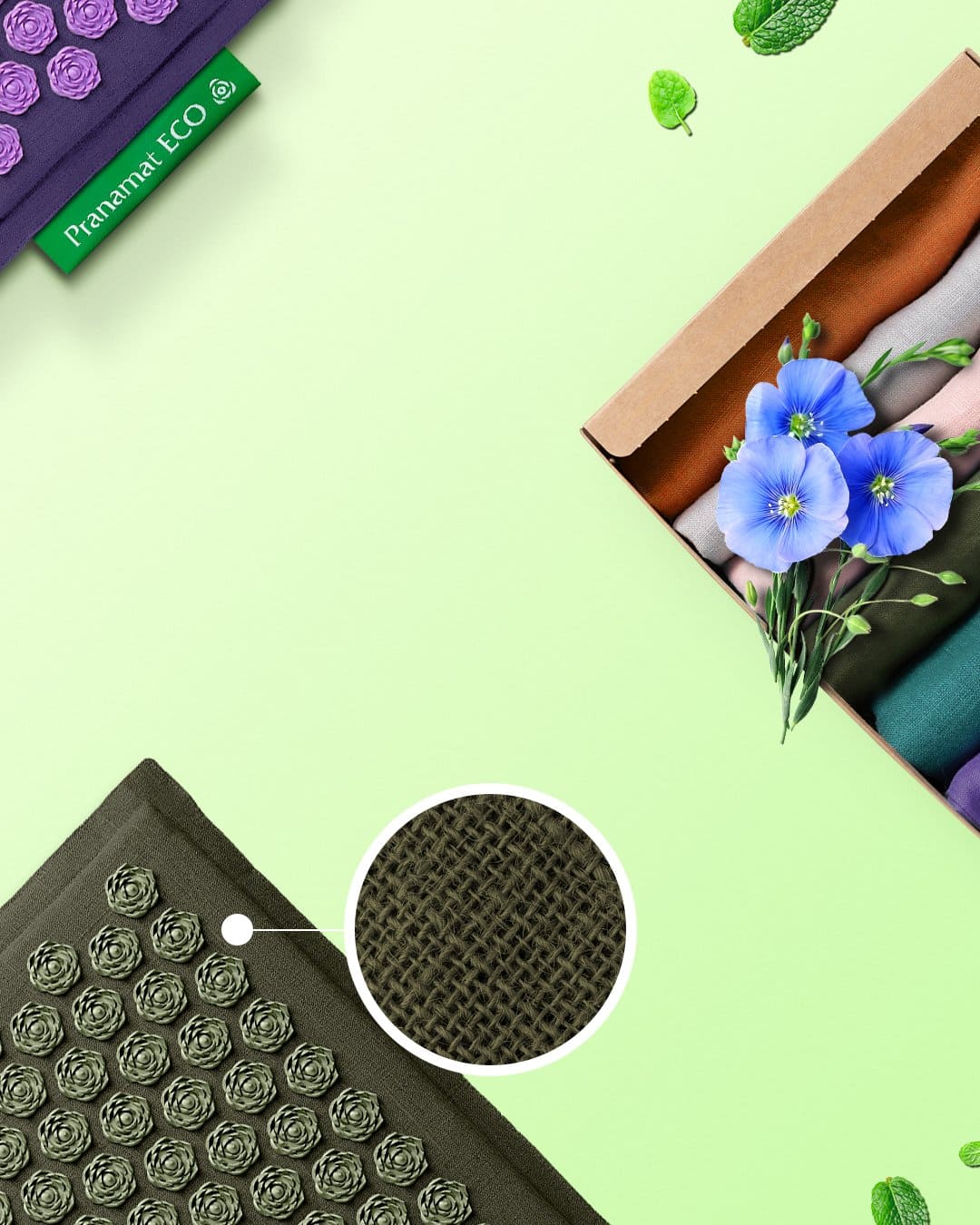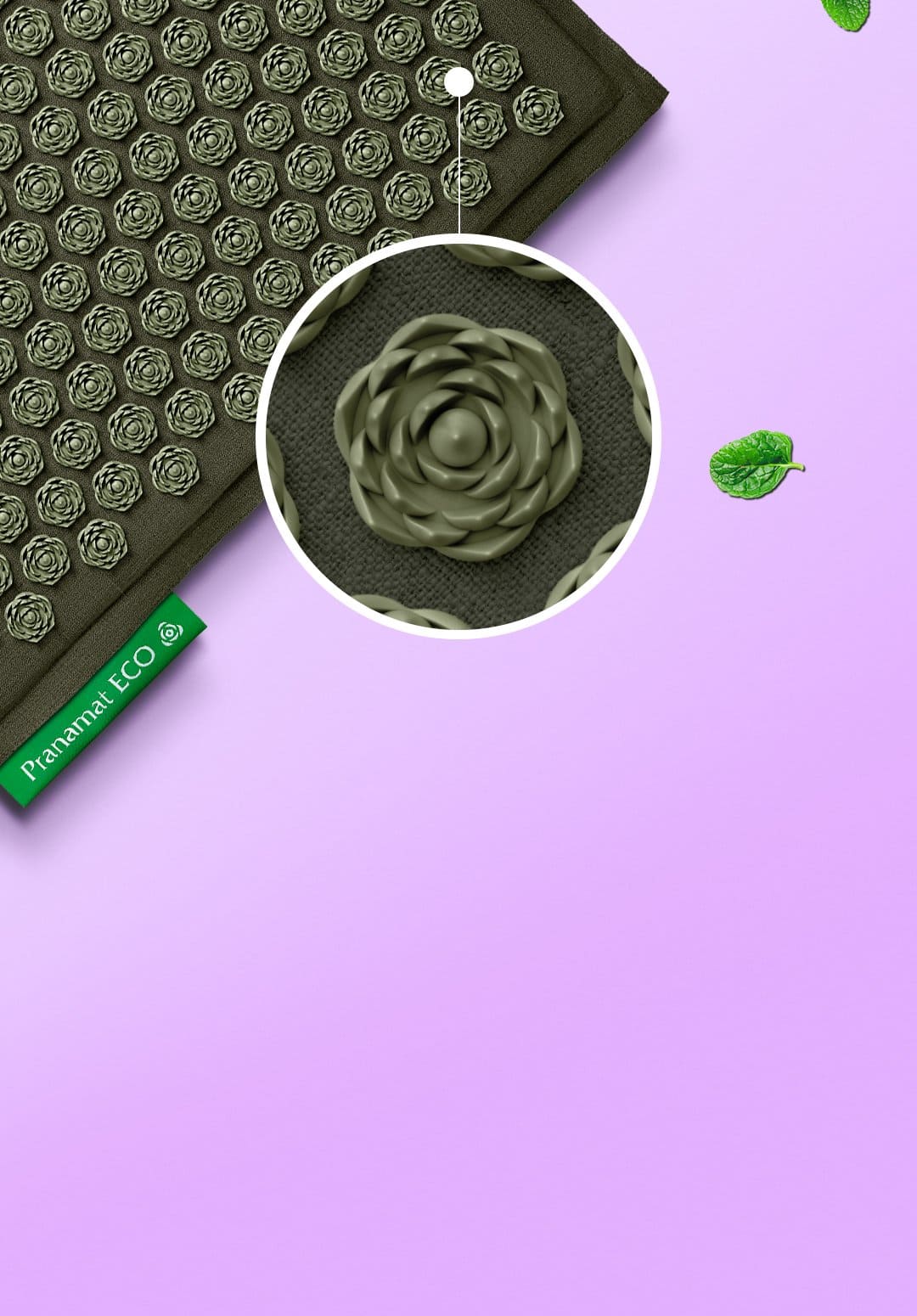 HIPS Plastic
Is the greenest plastic in existence:
43%
FEWER CARBON EMISSIONS
42%
LESS WATER THAN OTHER TYPES OF PLASTIC
30%
LESS ENERGY IS NEEDED
Designed for those who demand the best
The elegance of the Pranamat ECO acupressure mat is plain to see. We've taken care of the finest detail.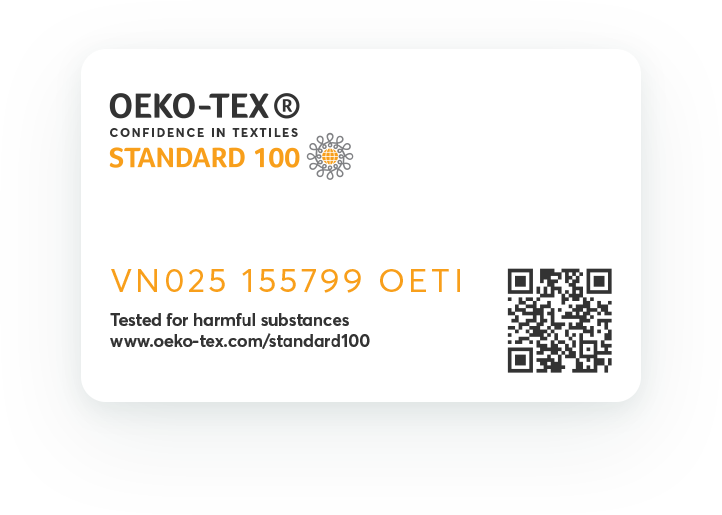 All the materials we use are of natural and ethically sourced, custom-made and have passed rigorous quality tests. The STANDARD 100 certificate independently awarded by OEKO-TEX® guarantees that Pranamat ECO is free from harmful substances and safe for intensive skin contact.
It's not just the label that's green
By choosing Pranamat ECO, you're not just respecting your body, but also the natural environment. Pranamat ECO is made using energy from only renewable sources.
We source our zero-waste materials locally. For example, our coconut fiber filler is a by-product from the food industry. Our signature lotus flowers are made from recyclable plastic that uses less energy and fresh water and produces fewer emissions. In addition our box and User Guide are made with recycled and biodegradable materials.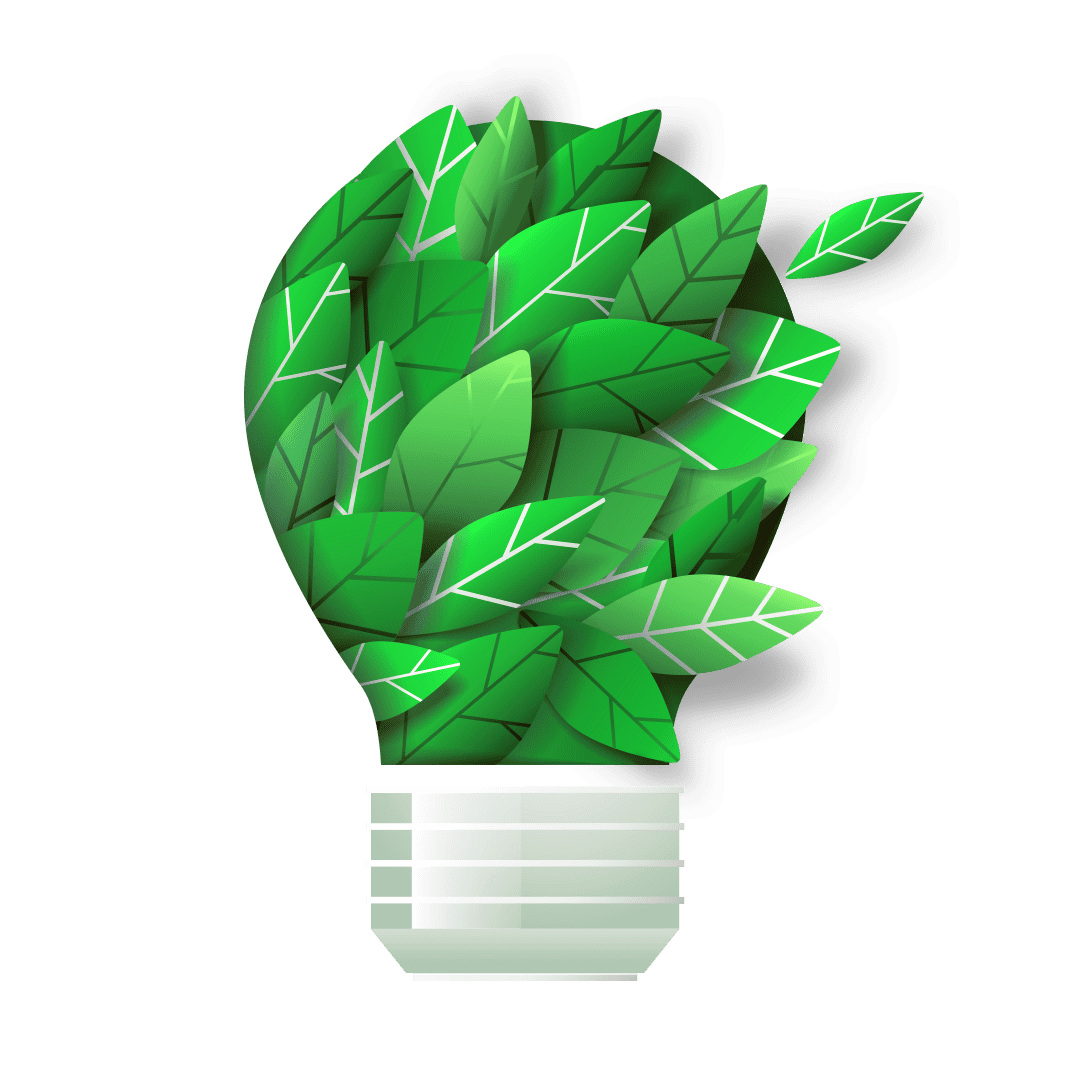 We use GREEN energy in production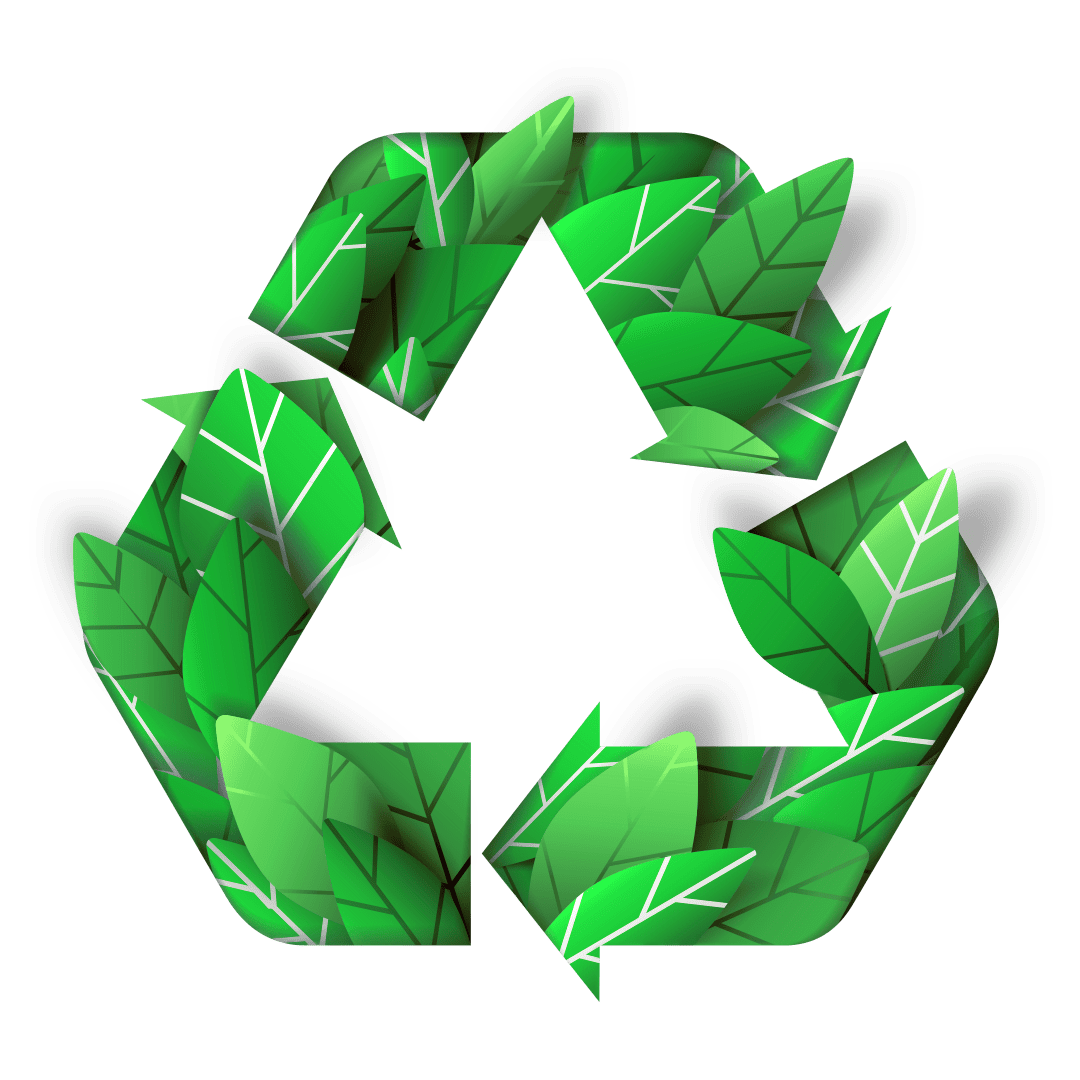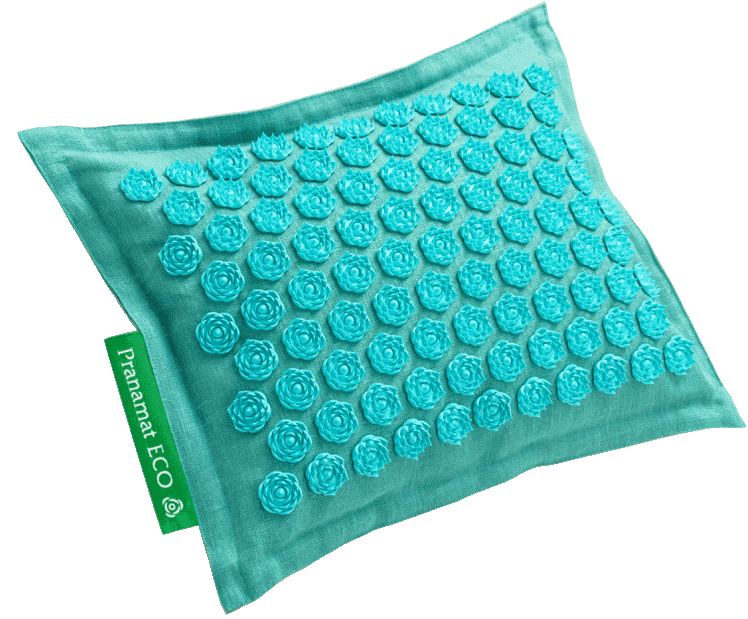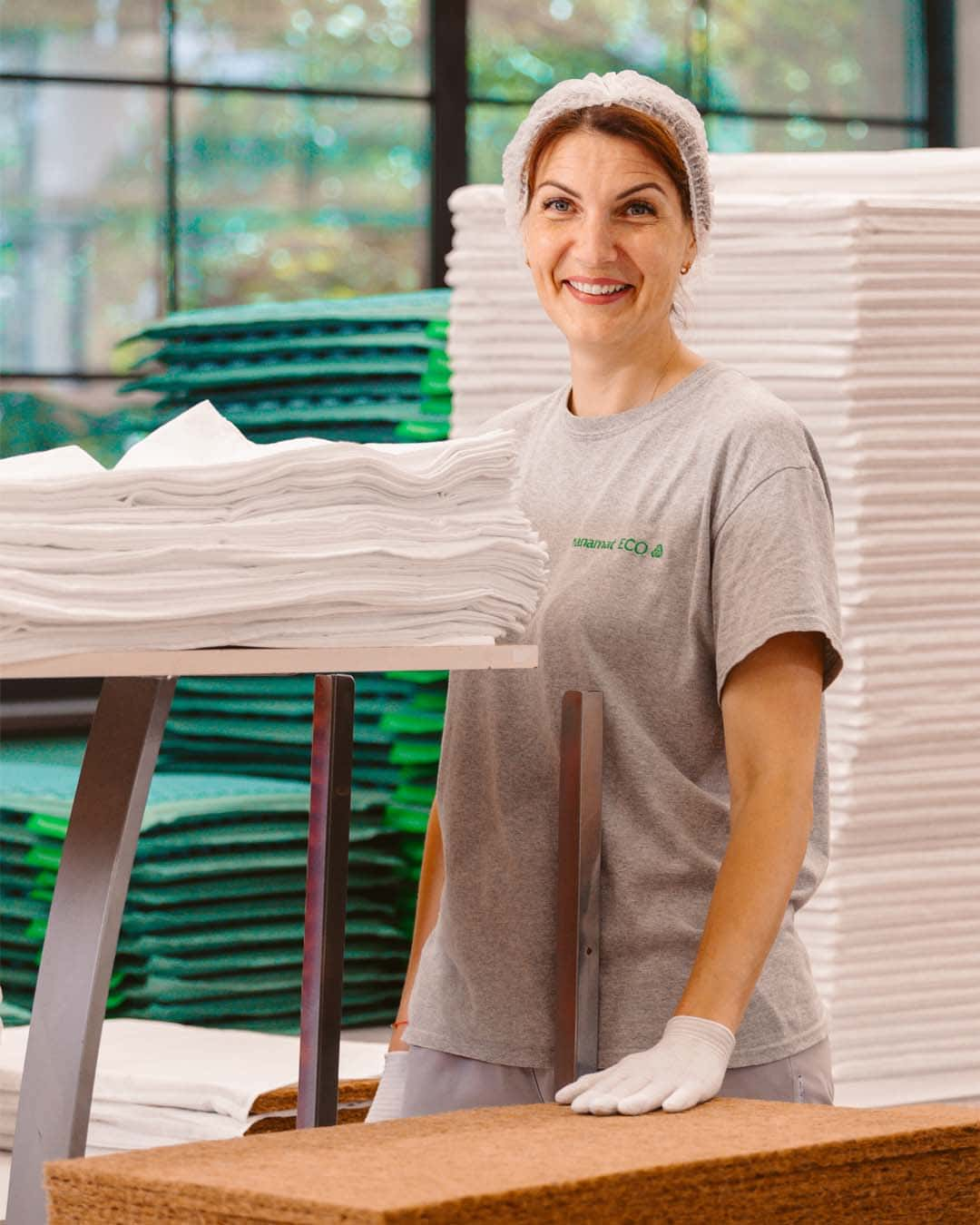 Sustainable and responsible production in the European Union
When you choose Pranamat ECO acupressure massage, you can rest assured that you are supporting ethical production and a creative, egalitarian and diverse work environment.
Other exclusive benefits of choosing
5-year warranty
30-day trial
100% Safe Materials
Pranamat ECO lotuses are made of HIPS plastic, which is also used in the production of medical devices and children's toys.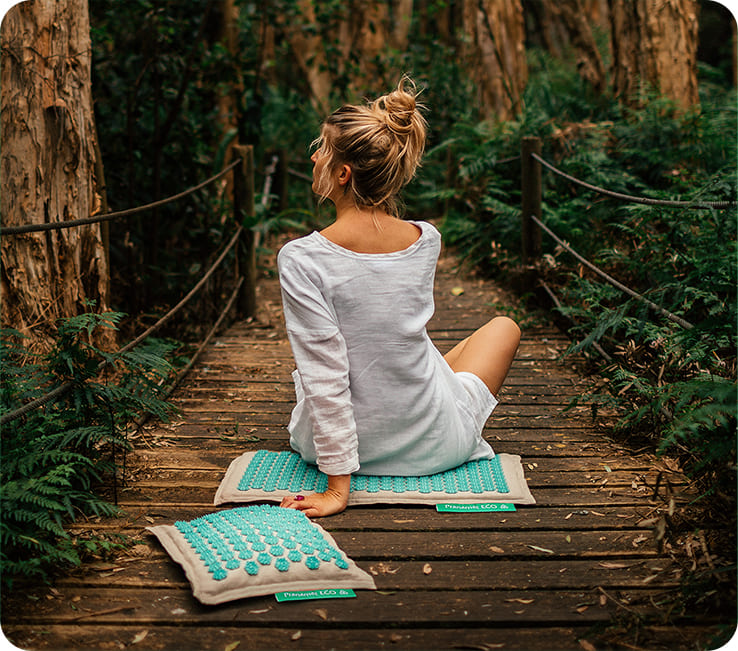 It is completely smooth and non-porous. We have also developed a special heat adhesion technology to attach the lotus flowers. You will not be exposed to toxic glues, acetone or chemical fumes. The filler of the mat is made from natural coconut fiber and the cover is made of pure linen, colored with a natural, bespoke, hypoallergenic dye.