Jodi Blair
Jul 29, 2022
LOVE my Pranamat!! It makes me feel so alive and invigorated!!
Zayra F
Jul 28, 2022
Love it! It's my number 1 tool to help me relax and keep out any anxiety! I use it especially before going to bed, it helps me have a better sleep through the night. I also notice to be more focus the next day.
Melisa Ortner
Jul 28, 2022
The Pranamat really helped the tension and pain in my neck. I use it regularly and love it.
Jamie Oden
Jul 28, 2022
My husband and I both LOVE our pranamat! I have been experiencing so back pain and laying on my mat or propping the pillow behind my back are helping so much! He also is getting relief from his chronic back pain!
Julie DeAngelis
Jul 28, 2022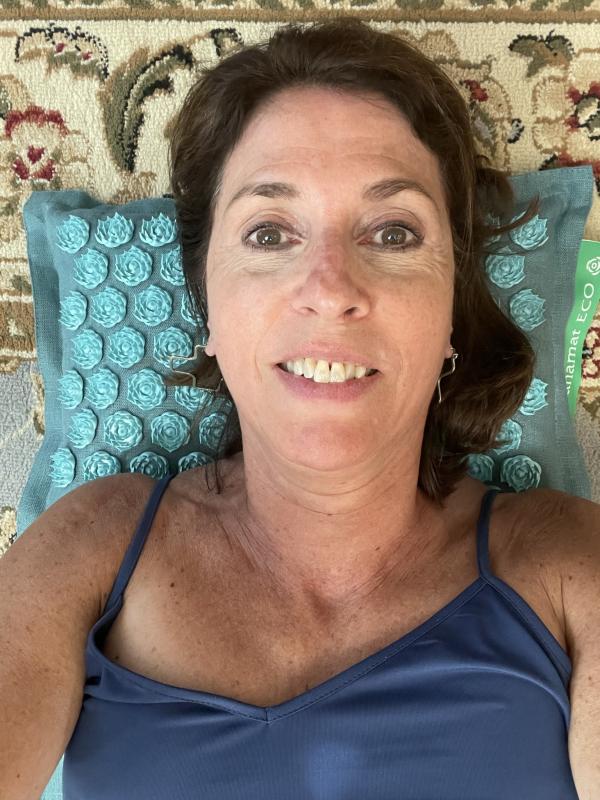 I was a bit nervous at first. It hurts a little. I've learned to relax and breathe into the sensations. Now I use it every morning during my meditation practice. I love it!
Sam Mckee
Jul 28, 2022
I have not long got my mats, I ordered the full set in the purple...so beautiful......and although it took a bit to get on at first it totally lives upto what it says it does. I will definately keep using my mats and hopefully get to make use of them in all the ways possible
Estefania Vargas
Jul 28, 2022
Love my pranamat! It has helped me with my back pain , it feels so good and weird at the same time but I love it! Also I like to use it for my feet too.
Melissa Echevarria
Jul 28, 2022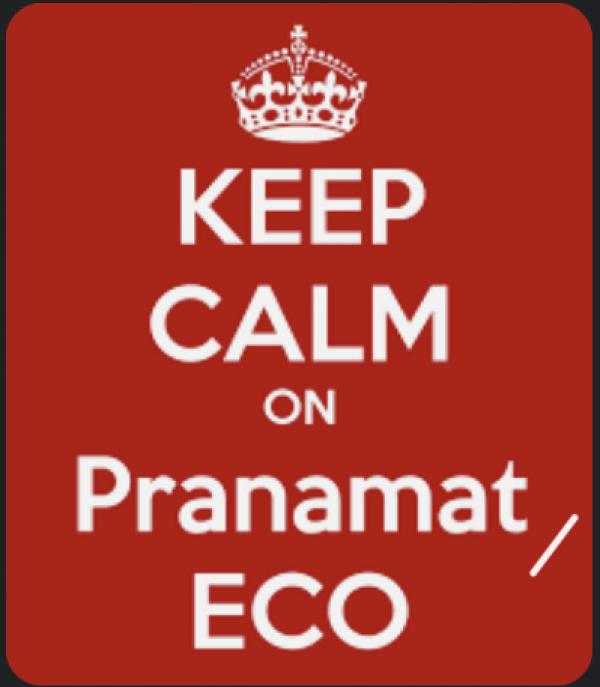 As a barber I am on my feet a lot and push my posture all day. As good as my posture is, I still get sore. Pranamat before bed just melts it all away ❤️
Stephanie hacker
Jul 27, 2022
Loving how this will help my blood flow and sleep and my husbands back pain. Love that I don't need to worry about toxicity!
Deanna Hughes
Jul 27, 2022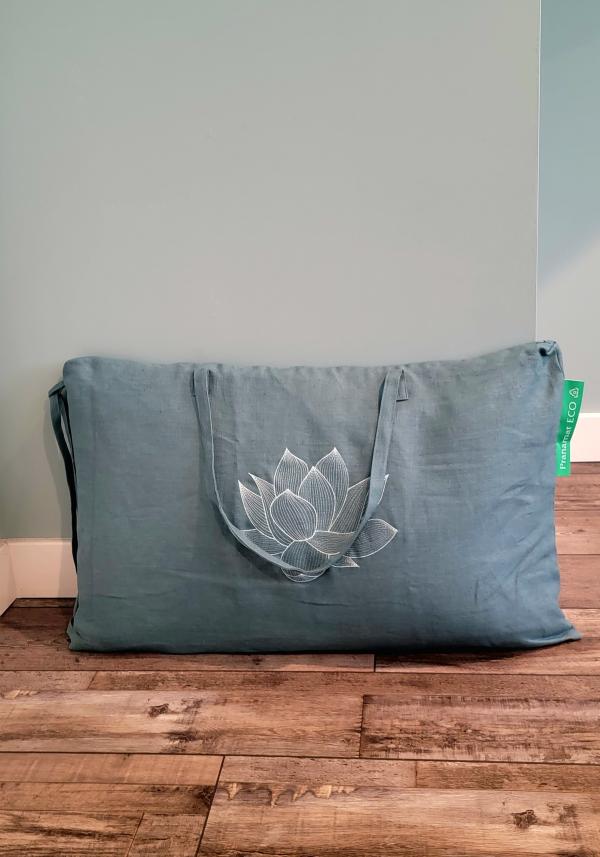 I have been wanting an acupressure mat for the past couple years and finally got the pranamat bundle a few weeks ago. It is so well made and beautiful. I'm definitely someone who loves a product that is as beautiful as it is functional! I also love that it comes with a carrying case to protect it and keep your space tidy. It's the little details like that, that makes pranamat stand out.

I was pleasantly surprised by the relaxing sensation you get when you first lay on the mat. I found it easier than anticipated to lay on and is very stimulating for blood flow. I can see why people are having such amazing results!
Rebecca Ruff
Jul 27, 2022
Very nice! It's not painful, but it is a little uncomfortable at first. The more i us it, i imagine i will get more used to it. Overall, I love it!
Amy Brzuchalski
Jul 27, 2022
This thing is a game changer. I always feel so calm after I use it. Was hard to get used too but the pain is so worth it!
Debbie Griffin
Jul 27, 2022
It's been slow and it feels so awesome it almost hurts. Relax and breathe. Do consistently
Danielle Bridges
Jul 27, 2022
My family bought the bundle for my dad's birthday this year and you should've seen the look on his face when he first opened it! He was so confused and wondering what we just did to him haha
Fast forward to a couple of weeks later and he's obsessed with it! He even takes the smaller one on work trips and we all love laying on it when we go to my parent's house. Best present ever!!
Shelby Peterson
Jul 27, 2022
Have been wanting (and hinting about) this acupressure mat for well over a year, when I didn't get it at Christmas or for my birthday I took matters into my own hands and splurged. Well worth it! I've been working hard with my chiropractor on eliminating inflammation and swelling between visits and this has worked 100x better than anything else! Incredibly relaxing and when I use it before bed I sleep so hard! Don't wait to grab yours like I did!
Devora Tenenbaum
Jul 26, 2022
The shipping was really fast. The product itself is made out of beautiful materials. I'm building up my tolerance slowly. So far so good!
Rachel Martin
Jul 26, 2022
Absolutely love my mat! I bought this and have been using it to get used to at 1st, had to wear a shirt to get used to it, but it really makes such a huge difference! Love love love!
Anushka Ramshaw
Jul 26, 2022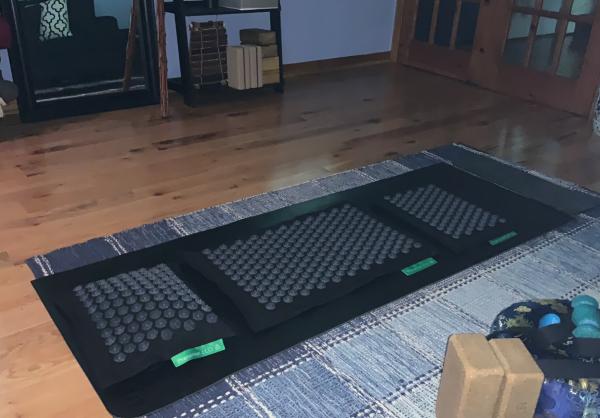 From the first evening of use , I slept heavier than I have in years . I was shocked at how refreshed and alive I felt after 30 mins on my set .
I keep a small mat in my SUV as a neck massager - I have the pillow by the sofa
The large mat and small on bed .
My mat has become my staple recovery ❤️‍???? for all . As an active Yogi , this was essential for healing . Fast forward to 2021 fall - I purchased my cousin and her husband the Red set (I have black) for their wedding . It was a hit! I knew with her chronic migraines (had meningitis as a child) she needed this set . She was visiting me once when a terrible headache was brewing - as I gave her the pillow .. it was minutes before relief set in! She wanted one but couldn't afford it at the time . As a new mom and new wife the priorities were not on herself . Her husband and herself love the set, I can't wait to see the baby using it in the future :))
Jen Houser
Jul 26, 2022
Amazing! Fell asleep on it the first time laying on it (under my back and neck)while sick! It definitely helped my sick pains feel better!
Stefani Dreier
Jul 25, 2022
At first I was not to sure I enjoyed our purchase, but little by little, 2 minutes, 5 minutes, 8 minutes, and last time I fell ASLEEP! I woke up 23 minutes later and my back tightness after a run and carrying a toddler was relieved! I am a forever user, sold!
Ginger
Jul 25, 2022
Absolutely amazing for releasing my neck and upper body tension. I love it!
Jordan Johnson
Jul 25, 2022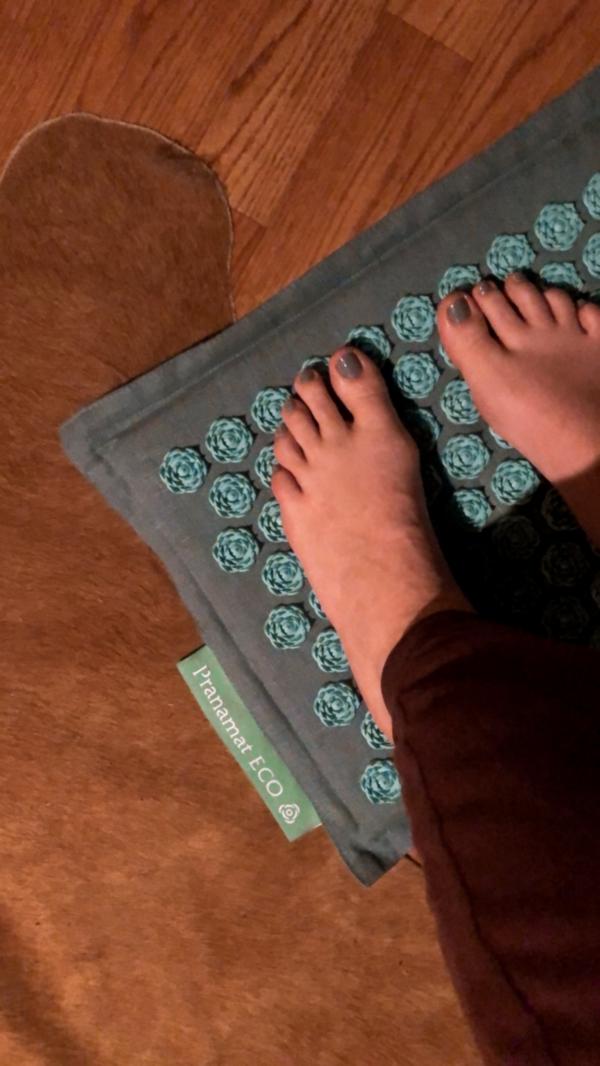 My husband purchased this as a gift for me and I am so thankful. I was worried about the cost at first but a few sessions in and you already have your money back - in comparison to professional massage. It has helped me sleep better and I have less chronic back pain.
Sophie Maree
Jul 25, 2022
I love this Mat it has helped so much with my anxiety and stress.
Tracey
Jul 25, 2022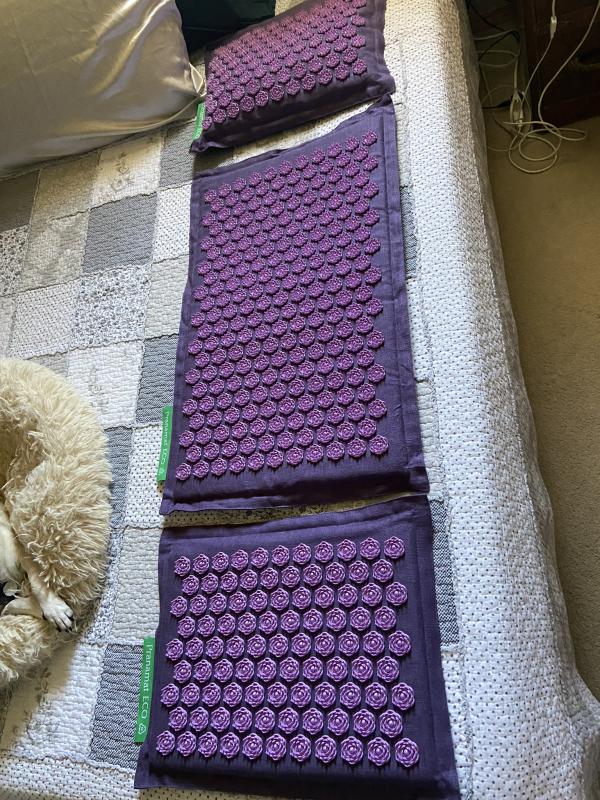 I bought the pranamat on a referral from a friend, I get severe migraines and have terrible hip pain, I can honestly say since receiving my pranamat I can see a difference almost immediately!! I know instantly if I get lazy and miss a day , and my migraines are starting g to decrease In how often I am getting them ! I can honestly say that it has been one of my best purchases !!