Leona L Gerszewski
Oct 15, 2021
My niece had one that I used for my back and pinched nerves it did wonders so I ordered a set for myself
Ashlea Reaves
Oct 15, 2021
I would recommend this product to anyone! It is such an affordable way to relieve stress!
Yuliia Harmash
Oct 15, 2021
I ordered my first Pranamate Eco about month ago, but I already in love with it. I have a 2 years son and my back is falling apart by the end of the day. But it takes just 15 minutes after the shower to lay down and relax and voila I feel burst of strength and no more pain!
Linda M. Hall
Oct 15, 2021
The first time that I used the pranamat, it was very uncomfortable. I had a lot of discomfort at first, as I had a lot of disfunction in my back. The more that I used the pranamat, the more disfunction resolved and less discomfort with each session. I started with a towel on the mat then moved to a tank top until my skin was used to the pressure point sharpness and now I am bare skinned using it. I am a massage therapist-registered nurse and use this mat in my private practice with my scoliosis clients. Notable difference in keeping the muscles loose and relaxed!
Aubrey Updyke
Oct 15, 2021
My new heart pillow is so amazing. I have chronic migraines and my pillow helps my neck and lower head tension. I am so happy I purchased my pillow.
MARY WAKEFIELD
Oct 15, 2021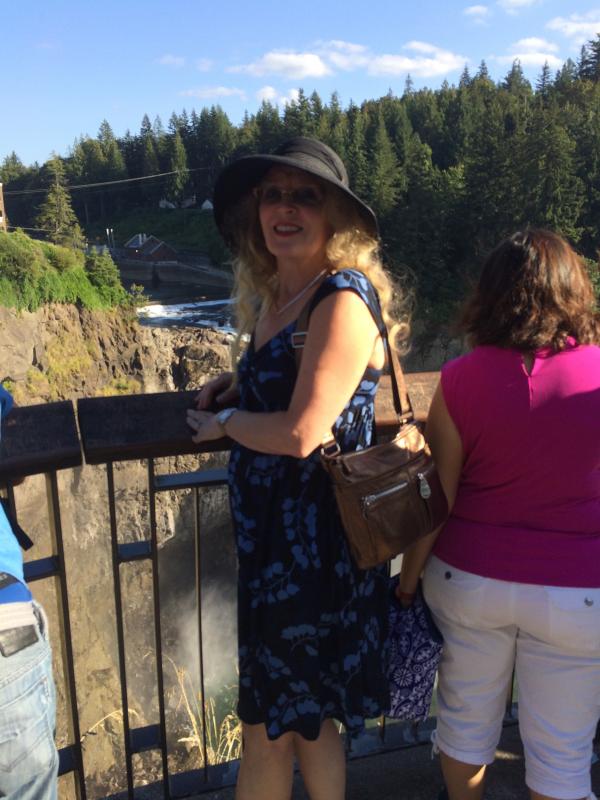 For me, Prana mats have been life changing. Literally. I suffer with chronic pain, muscle spasms. fascia disorders, and permanent nerve damage. My daughter gave me Prana mats for Christmas 3 years ago. Best gift I have ever received! I cannot live without them! My nerve damage prevented me from sitting and I battled flare ups on a daily basis. When I use the Prana mats, I am able to sit without experiencing muscle spasms. It is nothing short of miraculous. I follow blogs for people who have pudendal nerve damage, fibromyalgia, and the mesh injured. For those people, there is no relief. Even drugs and pain meds do not help. Prana mats are the only thing that I have found that actually give me relief. I have asked the company to conduct research on people who have nerve damage and fibromyalgia. Somehow, the lotus petals poking into bare skin manage to quiet nerve flares and calm fascia flares and release muscle spasms. It is truly amazing. I use the large Prana mat and pillow when I am watching TV. If I have a bad flare, I will recline on the Prana mat until it ceases. I sleep with the Prana pillow, adjusting it throughout the night to calm spasms. I tuck the tiny mat into my pants to drive or to sit. As long as I have the lotus petals poking my skin, my life is actually worth living again.
Daniel
Oct 14, 2021
I have never been so positively surprised yet. I used a mat for a few dollars at home because I thought that a larger amount was an unnecessary expense. I was wrong. The Pranamateco mat is the best investment I have made recently. The pain in my back was relieved. I feel lighter and happier. I recommend it with all my heart!
Christina J
Oct 14, 2021
This Pranamat has Honestly been a game changer for my migraines, back tension, and taking away the pain from a recent injury. I was a little scared at first and intimidated, but now I can't wait to jump on these little spikies at the end of a long day and fuel the rush of relief that comes along with it!
Neža Tepina
Oct 13, 2021
I bought it as a present for my husband since he complains of back pain. He uses it nightly for 10 minutes before bed and he says it helps him sleep better and fall asleep quicker as his back doesn't hurt as much! Definitely a worthy purchase!
Kimberly Hudson
Oct 13, 2021
OMG. If you're THINKING of buying....just do it!!! My husband thought I was insane for ordering this "torture" mat set!!! Well, fast forward a few months and he is the very one that uses the set DAILY!!!! And he swears by it. My oldest daughter stole my turtle to take back to college with her!!! Awesome product and it totally works.
Amy Stiltner
Oct 06, 2021
I LOVE my mats! It's so nice to relax and unwind at the end of the day using them! It definitely helps to release tension from the day. I recommend it to everyone! I have the mat, pillow, and the turtle which is great to take on the go or to my office for some quick pressure on my neck!
Crystal Abbott
Oct 06, 2021
I bought the big mat and pillow. I regularly get acupuncture, but insurance changes dictated that I had to cancel them. I thought this product might help at least slightly in a similar fashion. My first week of uses were really hard to adjust to. The web page shows pictures of people doing yoga barefoot on the mat and I couldn't last more than the count of five!! Then like magic one day I laid down with my bare back and never wanted to get up again. I couldn't believe how relaxing this was. The pillow has also helped with headaches instead of taking pills. Love these products! Wish I could wrap myself in them to get it all at once!
May 21, 2021
From someone who suffers from chronic pain daily my Pranamat has helped me escape! at first it was too painful to lay on but i kept trying and you do get use to it! I found wearing a comfort bra and underwear on helps alot! Pranamat takes all the tension away, rocking your head from side to side feels incredible! The warm feeling you get relaxes me so much 💚 it is now part of my routine and I couldn't live without it 💚
Charlotte Rivera Echevarría
Apr 16, 2021
Wow, wow, wow. Yesterday night was my first night using this mats. This is amazing, I'm a registered nurse and my back always hurts. I go to a chiropractor and it help but this mat, wow there are amazing. Thanks!!
Jan 12, 2021
Loved the whole experience with this company from the awesome product and colour range and the excellent packaging and fast delivery by the way health benefits are working already great investment thank you guys
Jan 12, 2021
It's wildly, weirdly, amazing! It takes time and you have to build up. I use it at night before I go to bed and I notice I'm sleeping better. I also step on either the mat or pillow and that is refreshing!!
Dec 26, 2020
Both and boyfriend and I LOVE using our Pranamat — we like to use it when we get into bed at the end of the day, and sometimes end up falling asleep on it because of all the pressure that it releases from our bodies. Love, love, love. Cannot recommend it enough!
Nov 25, 2020
These mats have been life-changing for me - especially with working at home so much!

I bought the mat, mini, and pillow and use them all - just bought an additional pillow so that I can use one at my neck and one at my lower back at the same time 🙂

I use them to unwind at the end of the day and have the mini at my feet, too, so that I can rest my feet on them throughout the day. I really cannot speak highly enough of my Pranamats - they are hands down the best thing of 2020 for me! ❤️❤️❤️
Nov 16, 2020
Loved the packaging when it arrived. Started using on the sofa with a thin jumper as when I used a tshirt I found it too much, I have gradually worked my way to a thin tshirt now. I use it mainly on an evening to help me wind down and now use my mat and pillow just before going to sleep. I do have a very stressful full time job and as well as a toddler so I do appreciate the speed in which it helps me relax. I also think I am now sleeping better.
Oct 16, 2020
Highly recommend the Pranamat. I suffer from migraines and Rheumatoid arthritis. So wanted something to help the pain, sleep and headaches. So far it's helping all three. I got so comfy on it I fell asleep.
My tip is pop a blanket over yourself to keep warm. Well worth the money.
Oct 07, 2020
Love it till the last piece.
Helps a lot for blood circulation, back and neck pains. Helps me to wake up in the mornings, I'm enjoying it , feeling peaceful and relaxed when using it. Took some time to get used to it but It's definitely worth the price. Thank you Pranamat ECO.🙏♥️
Sep 22, 2020
My whole family loves my pranamat... It encourages my kids to take a moment and stop to relax, my hubby (a farmer) uses it after his bath at night to help him to sleep and I use mine with my meditation app, combining the 2 really relaxes me (thank goodness!) its a whole family purchase ❤️

The Fat Funny One reviews Pranamat ECO
Jess has been using Pranamat ECO for 18 months and she loves it!
Jun 01, 2020
Mar 01, 2020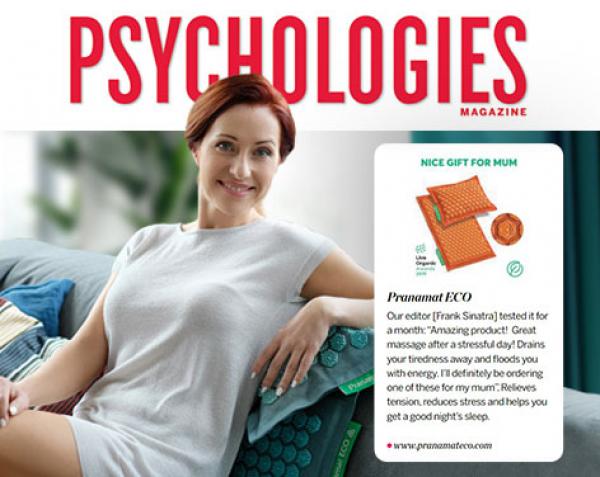 Amazing Product! Great Massage after a stressful day!