Vanessa
Oct 19, 2021
My Pranamat has really helped ease the discomfort tight fascia and muscles cause in my upper back, shoulders and neck. It helps relax them and therefore helps me relax.
Misty Lewis
Oct 19, 2021
I ordered my pranamat a few months back and I am in love!! My back feels better than ever, my sciatica rarely rears it ugly head, and my monthly visitor is virtually pain free!!
Kim Merrigan
Oct 19, 2021
I received a set as a gift, I bought a set as a gift and I turned my girlfriend onto these who then bought one set as a gift and one for herself. Best stress release in the world!
Katja Luzar
Oct 19, 2021
This pilows are the best. They help me relax my back and neck musles.
Chloe Howdershell
Oct 19, 2021
I have been using my pranamat set for over two years now. I cannot live without it. It has been so amazing for my migraines, as well as any aches and pains, and simply just to wind down and relax on.

I highly recommend purchasing the full set if you can. It is a serious game changer, especially if you are a person who experiences chronic pain and stress like me!

Once you get past the first few uses (I recommend wearing thin clothing at first to get used to the sensation) you will start to crave the warm relaxing sensation that the mat provides. It's such a fabulous release of tension and really gets the blood to circulate. I tell everyone I know about pranamat. It's that good.
Yael DeVita
Oct 19, 2021
I was curious about the pranamat eco for about a year before purchasing. It took me about a month to get used to it but I can definitely gage the benefits now. It's definitely a hurts so good feeling and not for everyone but I love mine. I'll use it mostly on my back and turn on a meditation to relax. Love it!
Linda Hall
Oct 19, 2021
hurt at first then as I got used to it , it was much better
Amber Rex
Oct 19, 2021
I enjoy using my pranamat daily after workouts and to relax before bed. I've loved the many benefits it offers. Very happy I bought the set!
Kerry Knudson
Oct 19, 2021
I received my set super fast and WOW! I'm so impressed with the quality of this set, and I'm in awe of how nice it made my sore back feel and how relaxed I feel. I can't wait to use it again and again! Thank you!
Molly Smith
Oct 19, 2021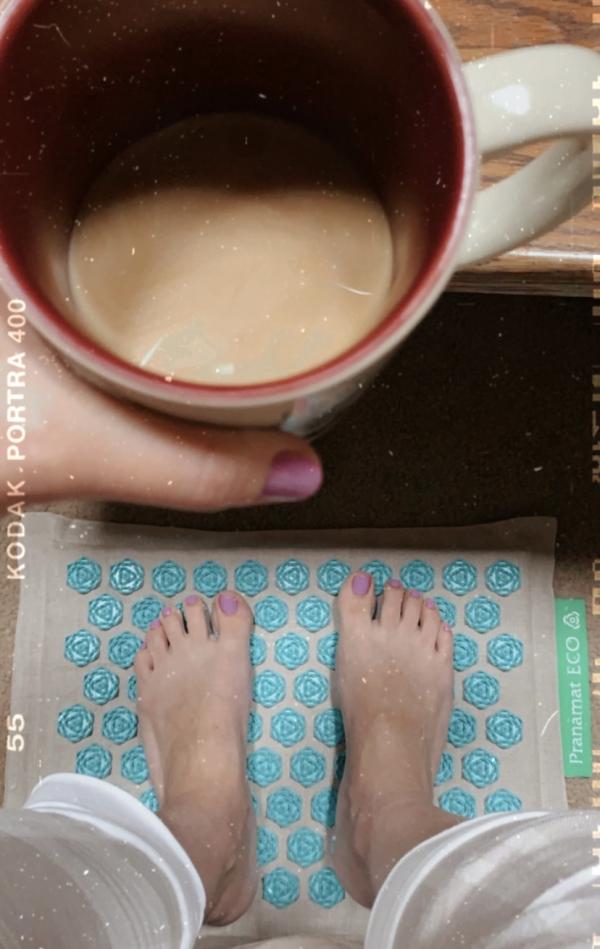 The pranamat is the best. I use it for shoulder and neck pain, headaches as well as when I have sore tired legs. Even just 5 mins a day makes a world of difference. It hurts so good!
Arianna Hosinski
Oct 19, 2021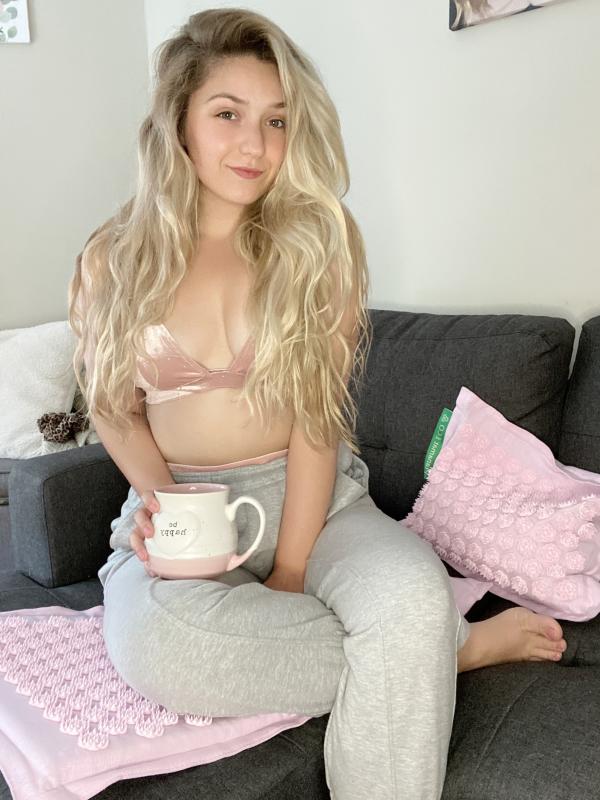 I have used my pranamat every day since I got it and it has helped my pain more than anything! I stopped taking medicine years ago and always wanted a more natural route, and the pranamat has given that to me. I was lucky enough to receive a travel turtle as well since I travel for work and everyone I've shown has found as much comfort in it as I have! I love my pranamat and plan on purchasing so much more in the future!
Stephanie Eads
Oct 19, 2021
Absolutely one of the best things I've ever purchased! I suffer from a bad back & hip and this has helped relieve my pain. I even fall asleep laying on the mat and wake up feeling so refreshed! Highly recommend
Hayley Porter
Oct 19, 2021
I adore the PranaMat! I can feel the true healing literally instantly. Even after only laying on it for 5 minutes, I feel a sense of deep circulation and inflammatory benefits! The longer I am on it, the better! I eve the full large set and every inch of my body thanks me!
Lois A Halgerson
Oct 16, 2021
After only using it a handful of times I have already noticed less tightness in my muscles!
SACHA DASALLA
Oct 15, 2021
Our whole family loves this!! My husband, daughter and myself take turns using it before bed. It helps with tension, anxiety, and just general well-being. It helps our 9-year-old daughter fall asleep faster. My husband and I also use it when we have anxiety. We need to get more because we all need our own at this point. I also got my parents to buy a set and they both love it. My dad has severe neuropathy in his hands and he uses the small turtle for it. Can't recommend it enough!
Kim Matarazzo
Oct 15, 2021
FINALLY something I have that turns the tables from me being the pain intolerant wimp with my "tough guy" boyfriend who's first aid kit is compromised of super glue and duct tape. I can't get enough of my Pranamat Eco. I use it every night to help me wind down for a night of sleep. It's also been a vital tool in my shoulder and neck pain. Love love love
Leona L Gerszewski
Oct 15, 2021
My niece had one that I used for my back and pinched nerves it did wonders so I ordered a set for myself
Ashlea Reaves
Oct 15, 2021
I would recommend this product to anyone! It is such an affordable way to relieve stress!
Yuliia Harmash
Oct 15, 2021
I ordered my first Pranamat Eco about month ago, but I already in love with it. I have a 2 years son and my back is falling apart by the end of the day. But it takes just 15 minutes after the shower to lay down and relax and voila I feel burst of strength and no more pain!
Linda M. Hall
Oct 15, 2021
The first time that I used the pranamat, it was very uncomfortable. I had a lot of discomfort at first, as I had a lot of disfunction in my back. The more that I used the pranamat, the more disfunction resolved and less discomfort with each session. I started with a towel on the mat then moved to a tank top until my skin was used to the pressure point sharpness and now I am bare skinned using it. I am a massage therapist-registered nurse and use this mat in my private practice with my scoliosis clients. Notable difference in keeping the muscles loose and relaxed!
Aubrey Updyke
Oct 15, 2021
My new heart pillow is so amazing. I have chronic migraines and my pillow helps my neck and lower head tension. I am so happy I purchased my pillow.
MARY WAKEFIELD
Oct 15, 2021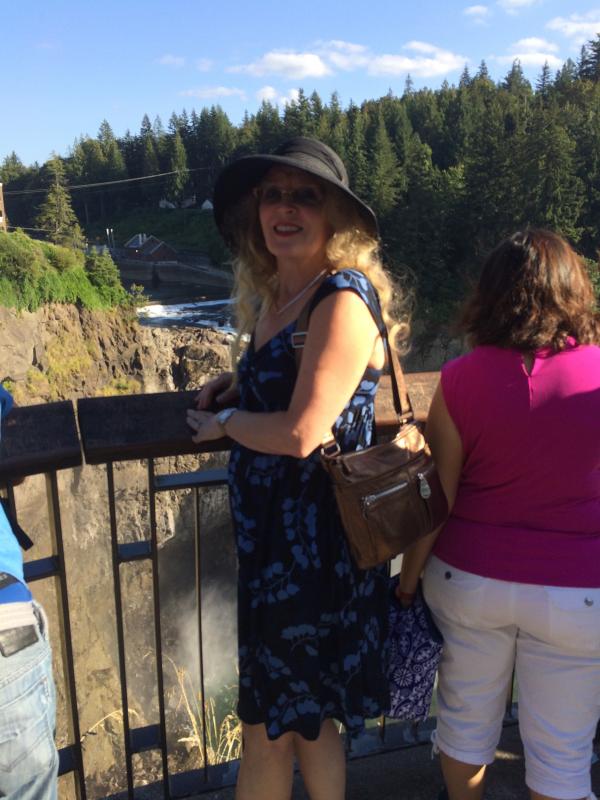 For me, Pranamat has been life changing. Literally. I suffer with chronic pain, muscle spasms. fascia disorders, and permanent nerve damage. My daughter gave me Pranamat for Christmas 3 years ago. Best gift I have ever received! I cannot live without it! My nerve damage prevented me from sitting and I battled flare ups on a daily basis. When I use the Pranamat, I am able to sit without experiencing muscle spasms. It is nothing short of miraculous. I follow blogs for people who have pudendal nerve damage, fibromyalgia, and the mesh injured. For those people, there is no relief. Even drugs and pain meds do not help. Pranamat is the only thing that I have found that actually give me relief. I have asked the company to conduct research on people who have nerve damage and fibromyalgia. Somehow, the lotus petals poking into bare skin manage to quiet nerve flares and calm fascia flares and release muscle spasms. It is truly amazing. I use the large Pranamat and pillow when I am watching TV. If I have a bad flare, I will recline on the Pranamat until it ceases. I sleep with the Pranapillow, adjusting it throughout the night to calm spasms. I tuck the tiny mat into my pants to drive or to sit. As long as I have the lotus petals poking my skin, my life is actually worth living again.
Daniel
Oct 14, 2021
I have never been so positively surprised yet. I used a mat for a few dollars at home because I thought that a larger amount was an unnecessary expense. I was wrong. The Pranamat ECO mat is the best investment I have made recently. The pain in my back was relieved. I feel lighter and happier. I recommend it with all my heart!
Christina J
Oct 14, 2021
This Pranamat has Honestly been a game changer for my migraines, back tension, and taking away the pain from a recent injury. I was a little scared at first and intimidated, but now I can't wait to jump on these little spikies at the end of a long day and fuel the rush of relief that comes along with it!